Summer Camp
---
"Come on down" to the Farm!
"Come on down" to the Farm! We have so much to offer your children at Farm Camp. Come play, learn, spend time with our wonderful animals, and explore the beautiful outdoors at Canterbury Creek Farm School.
We offer summer camps in June and July with registration opening on March 1st at 9 am.  All camps are 3 hours long, Monday through Friday. We have morning sessions: 8:30-11:30 AM and afternoon sessions: 12:30-3:30 PM.
We will learn about our farm and forest animals, birds, insects, nature, and so much more found on the farm. Campers will feed the animals, learn how to care for them, brush a pony, and even go for a horseback ride. We will go on nature walks, take care of the garden, play games, go bird watching, collect bugs, make artwork, sing, listen to stories, do science activities, and enjoy our environment. Our philosophy is to help children gain love and respect for our world. It is our hope that they will develop an appreciation for all living things, including their peers.
AGES ACCEPTED: 3 through 6 years.  Children must also be independent bathroom users on our adult sized toilets (we have stools if needed). Pull-ups are not allowed. Child must turn 3 prior to the first day of camp.
SESSIONS: We are offering 10 camps this year; 5 afternoon sessions and 5 morning sessions. Since Farm Camp is in such high demand we are limiting students to 1 camp session so that more children in the community have the chance to experience Farm Camp.
REGISTRATION FEE: There is a non-refundable registration fee of $30.00 per child.
TUITION: $205.00 for the week (2023 pricing). In the event that you need to cancel, tuition will only be refunded if notice is given at least 30 days prior to the first day of camp. The registration fee is not applicable to tuition.
TOTAL DUE: 1 Child: $235, 2 Children: $470, 3 Children: $705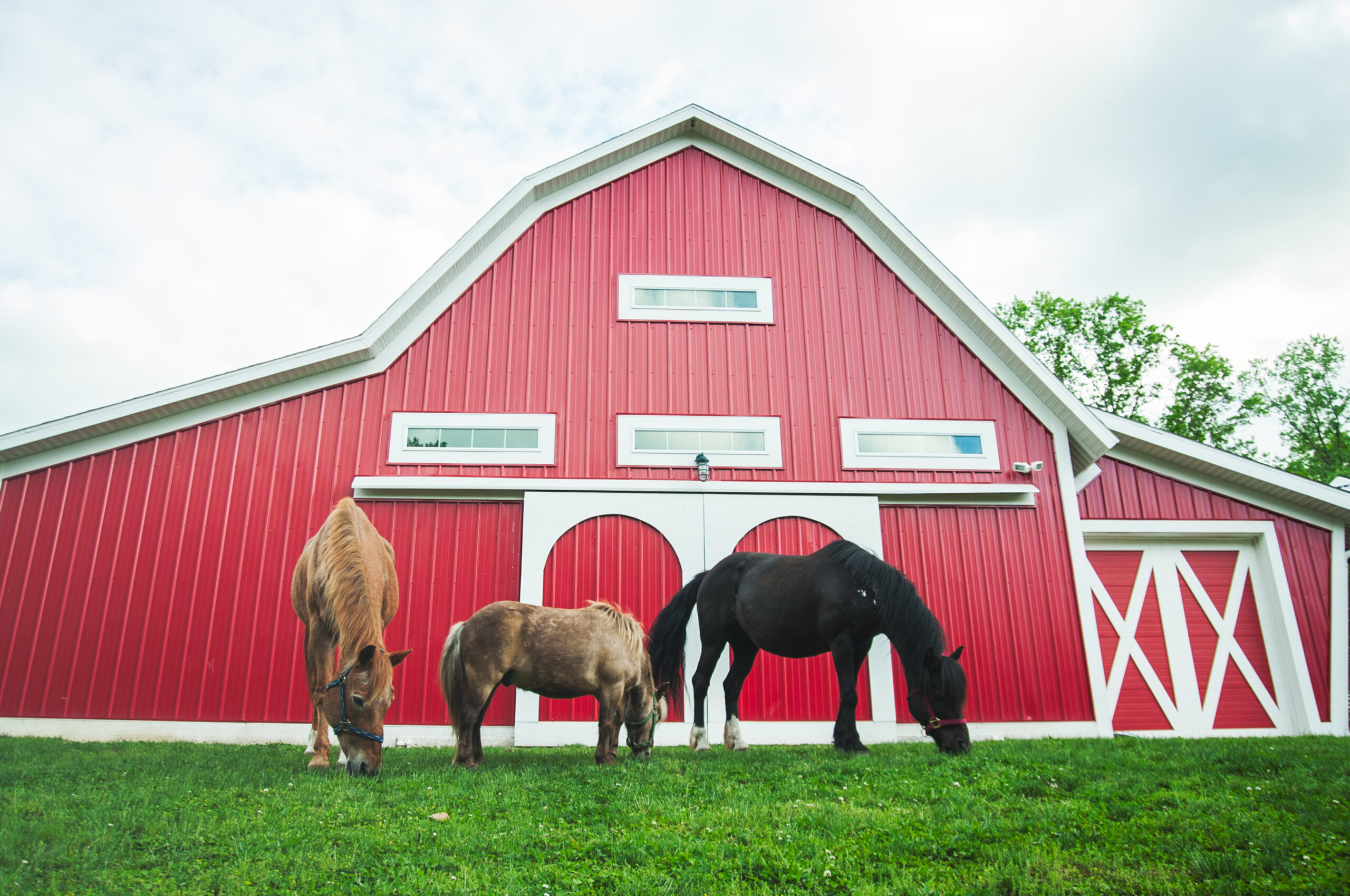 REQUIRED FORMS:
We will need the following forms mailed to school by
May 1st:
Health appraisal

from your pediatrician. *Not required if your child is attending Kindergarten this year.
Forms are also located under FAQs/resources, Parent Resources in the top menu.
Please check our website again in February for camp dates for 2024
| | | | |
| --- | --- | --- | --- |
| Farm Camp #1 AM | June 5-9 | M-F | 8:30AM – 11:30AM |
| Farm Camp #2 PM | June 5-9 | M-F | 12:30PM – 3:30PM |
| Farm Camp #3 AM | June 12-16 | M-F | 8:30AM – 11:30AM |
| Farm Camp #4 PM | June 12-16 | M-F | 12:30PM – 3:30PM |
| Farm Camp #5 AM | June 19-23 | M-F | 8:30AM – 11:30AM |
| Farm Camp #6 PM | June 19-23 | M-F | 12:30PM – 3:30PM |
| Farm Camp #7 AM | July 10-14 | M-F | 8:30AM – 11:30AM |
| Farm Camp #8 PM | July 10-14 | M-F | 12:30PM – 3:30PM |
| Farm Camp #9 AM | July 17-21 | M-F | 8:30AM – 11:30AM |
| Farm Camp #10 PM | July 17-21 | M-F | 12:30PM – 3:30PM |
Terms of Service
2024 Camp Enrollment Policy & Conditions:
---
Camp registration will open online on March 1st at 9 am

.  

Families who are currently attending school and families who are signed up for school in the fall have first priority for open camp sessions.

The date and time that the online registration is received will determine the eventual order of placement. Therefore, it is to your advantage to register online as early as possible.

Once a camp session is filled, any further enrollment requests for that session are placed on a "wait list," continuing in the order received. If you have the flexibility to indicate alternate camp sessions, your placement chances improve.

After camp placements have been made, you will receive an email letting you know which session your child is placed in.

Once your child is placed in a session, you will receive an email from Brightwheel in order to pay for the session. You will have a week to make a payment on Brightwheel. The total is $235 per child ($30 non-refundable registration fee plus $205 for tuition).

If you do not have a Brightwheel account for your child please use this link to create one. 

Once confirmed, please mail to school a

Child Information Record

and a

Health Appraisal

from your doctor (within the last 12 months). These are both required by May 1st in order to attend.  If your child is currently attending our school we can use their current forms.
Summer Camp Registration 
---
Be sure to sign up for our summer camp registration reminder email for future summer camp registration dates.  
Summer Camp Enrollment
---
Summer camp registration will open online at 9 am on March 1st, 2024