We started off October with a week devoted to safety.  In the pictures below you will see us in the barn during our fire drill.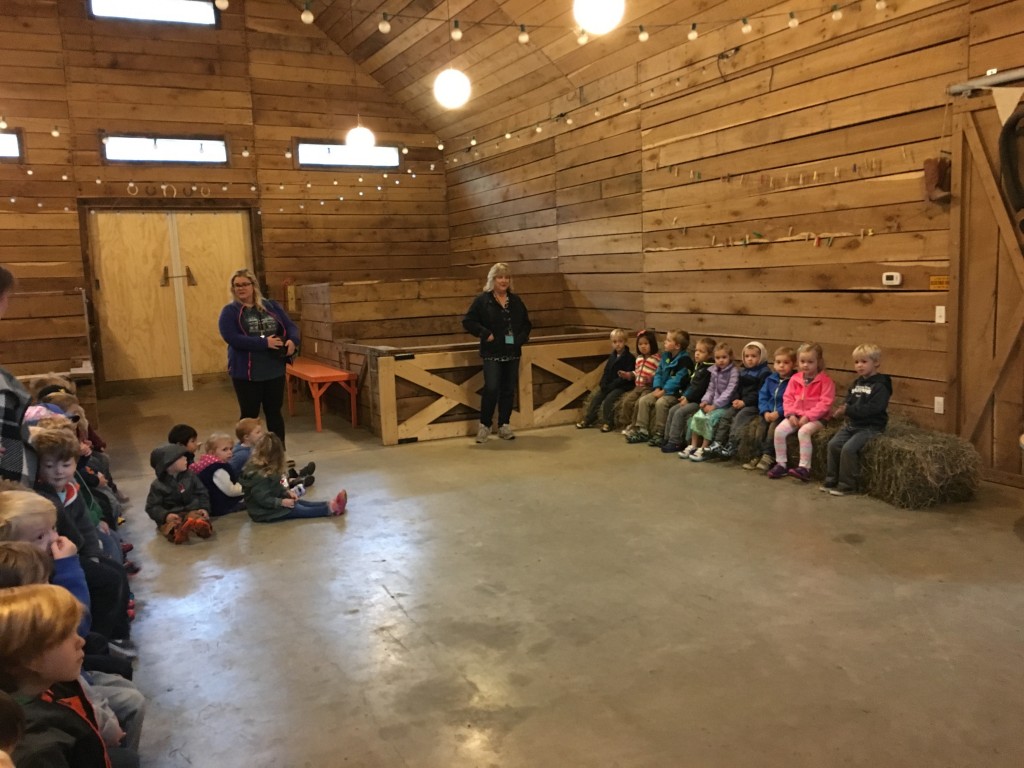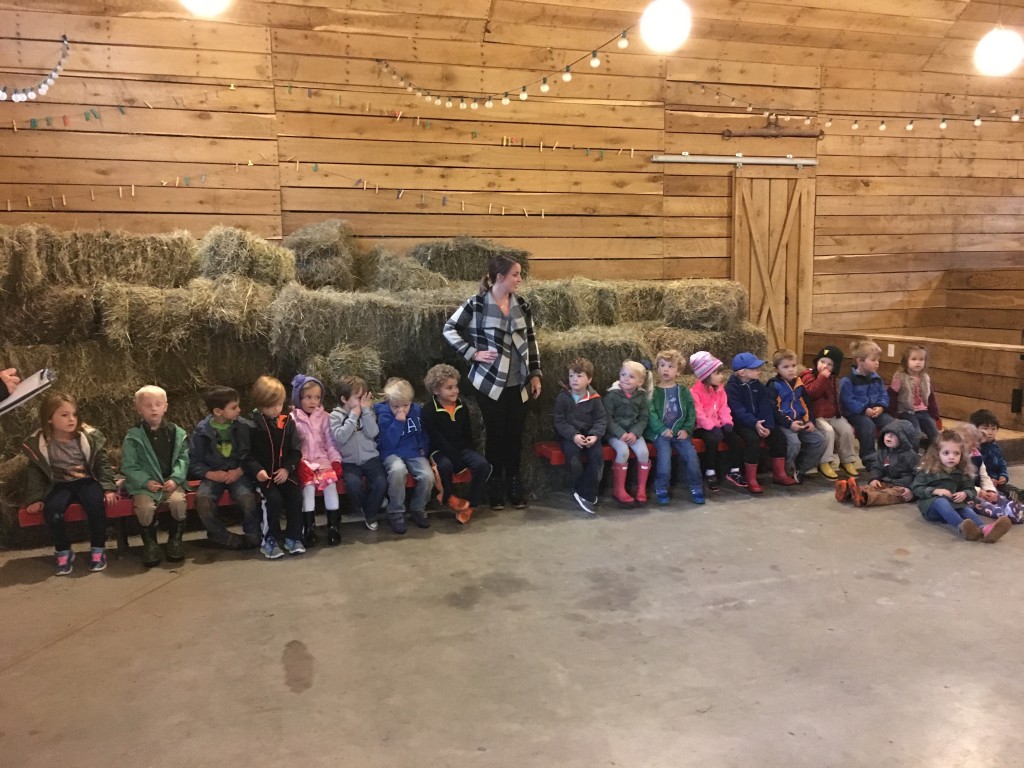 After our fire drill we had a visit from the firefighters from Ada Fire Department, Chief Dave Murray, Firefighter Nick Dewey and  Lieutenant Peggy Ferguson.  We also had a visit from Firefighter Andrew Albright from Cascade Fire Department (a parent of one of our students).  Mrs. Goyne even put on the firefighter gear.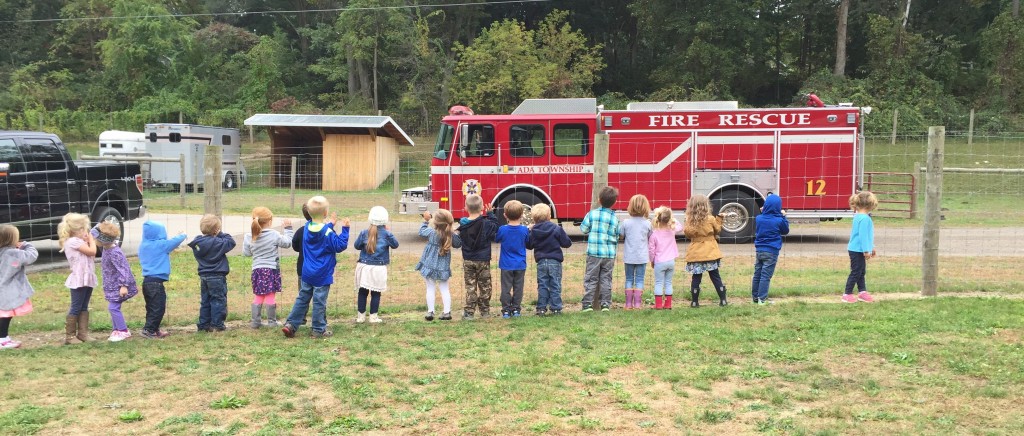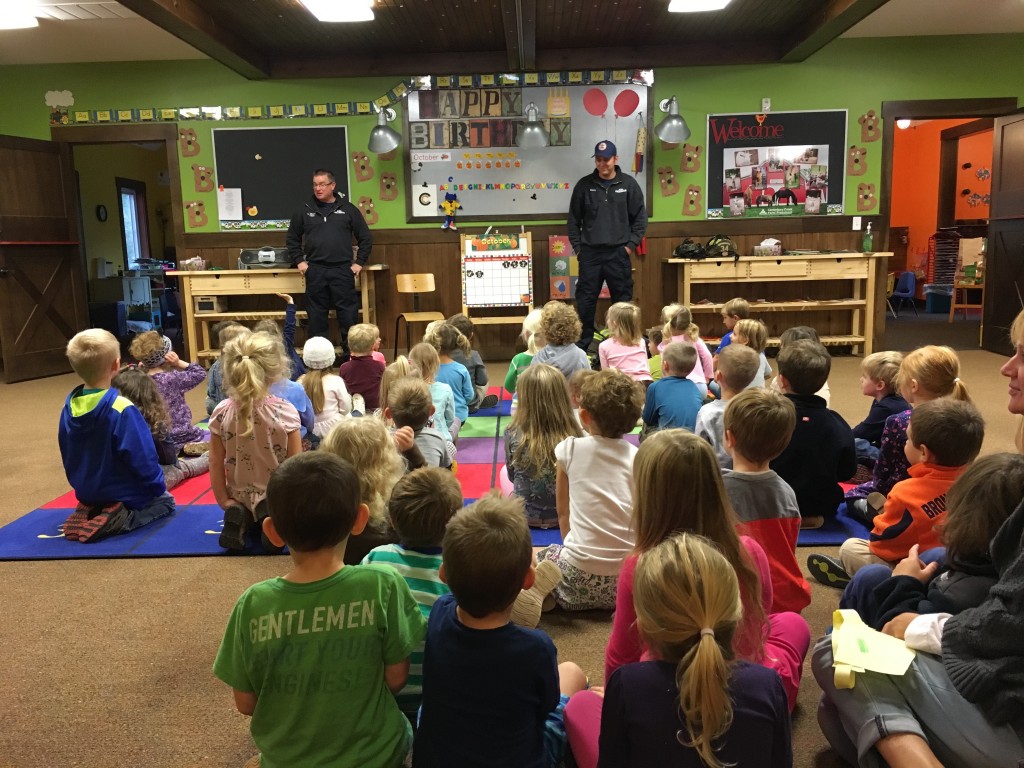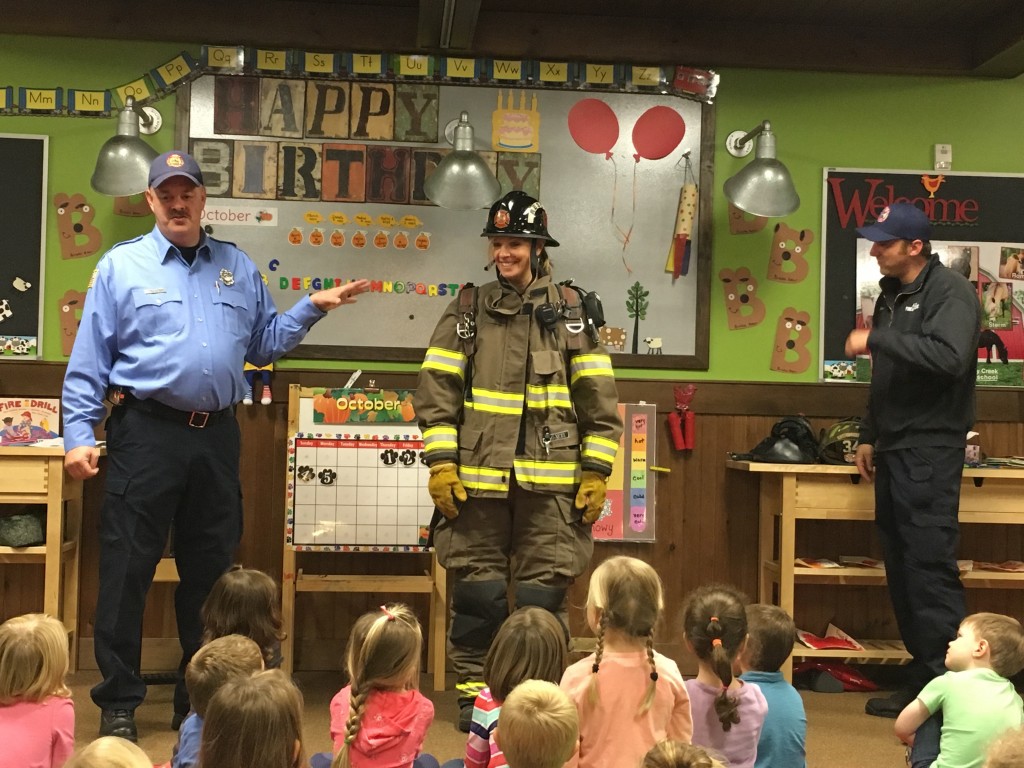 The Firefighters recommend a few important tips for families:
1: Practice fire drills at home.
2: Make sure everyone knows where your special meeting spot is, like the mailbox, a tree, a playhouse, etc.
3: Practice "Stop, Drop and Roll"
4. Have students learn their street address and how to dial 911
After the firefighters talked to us about fire safety we went outside to explore the fire truck.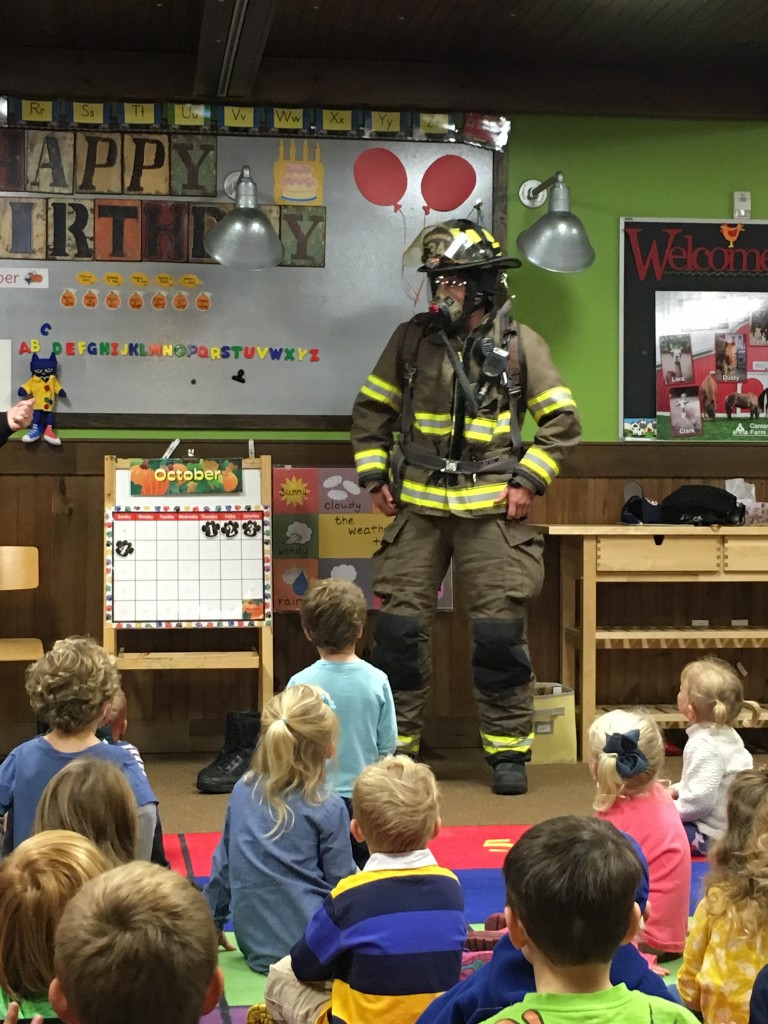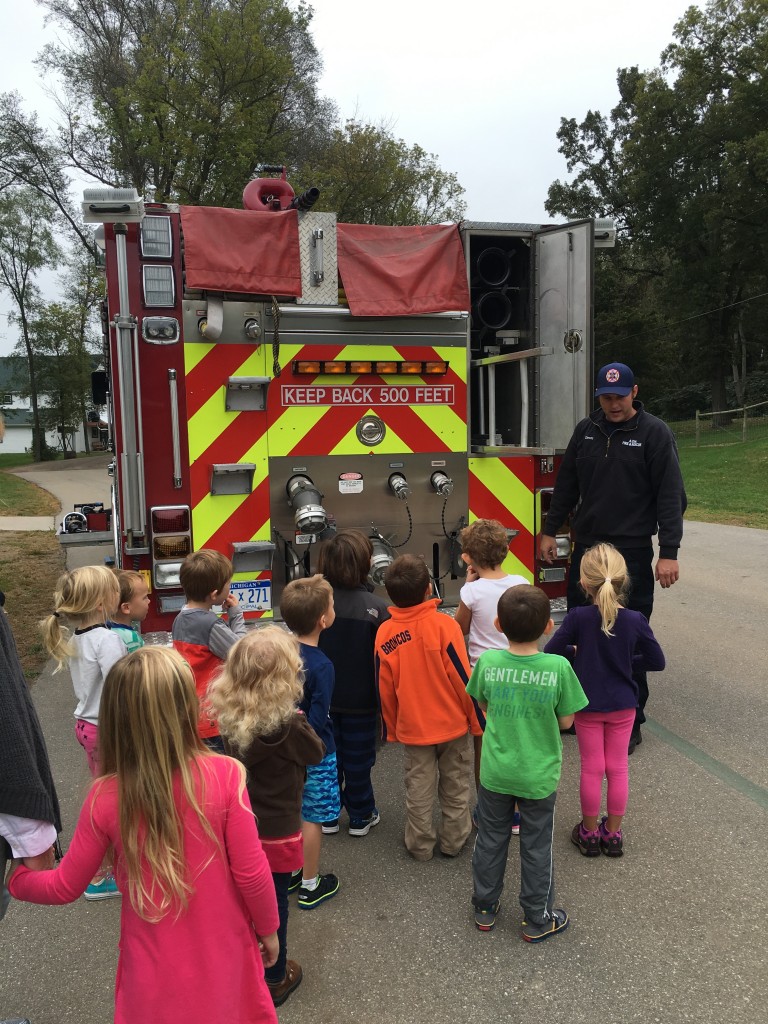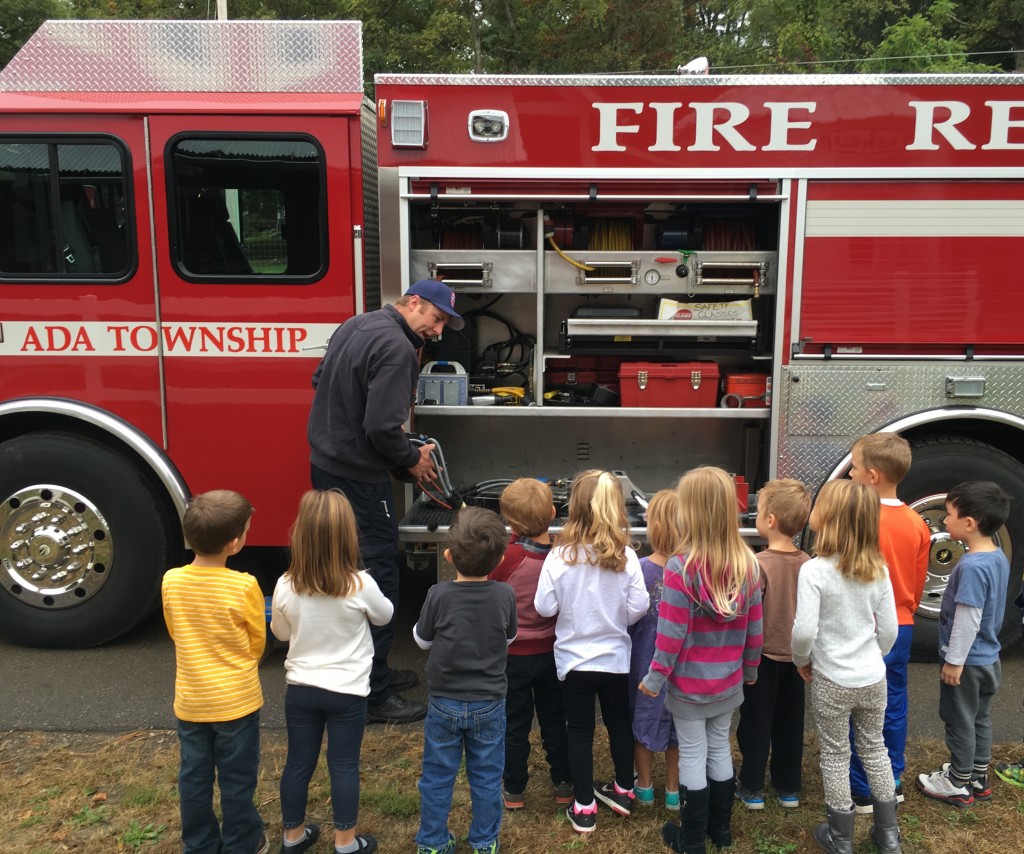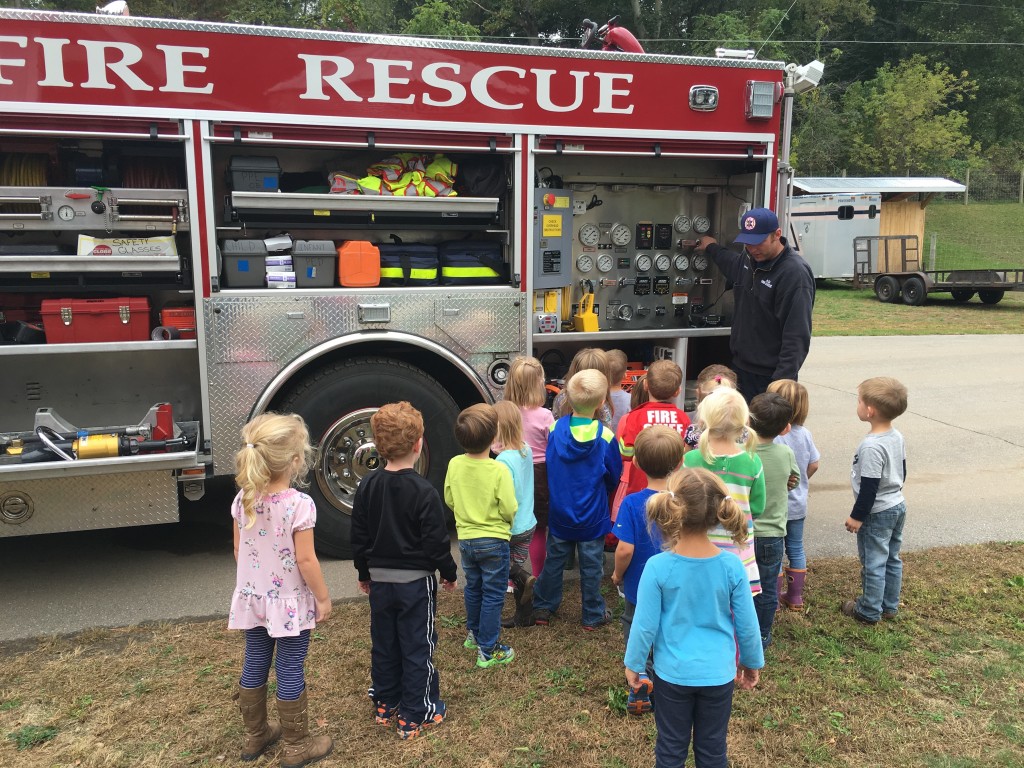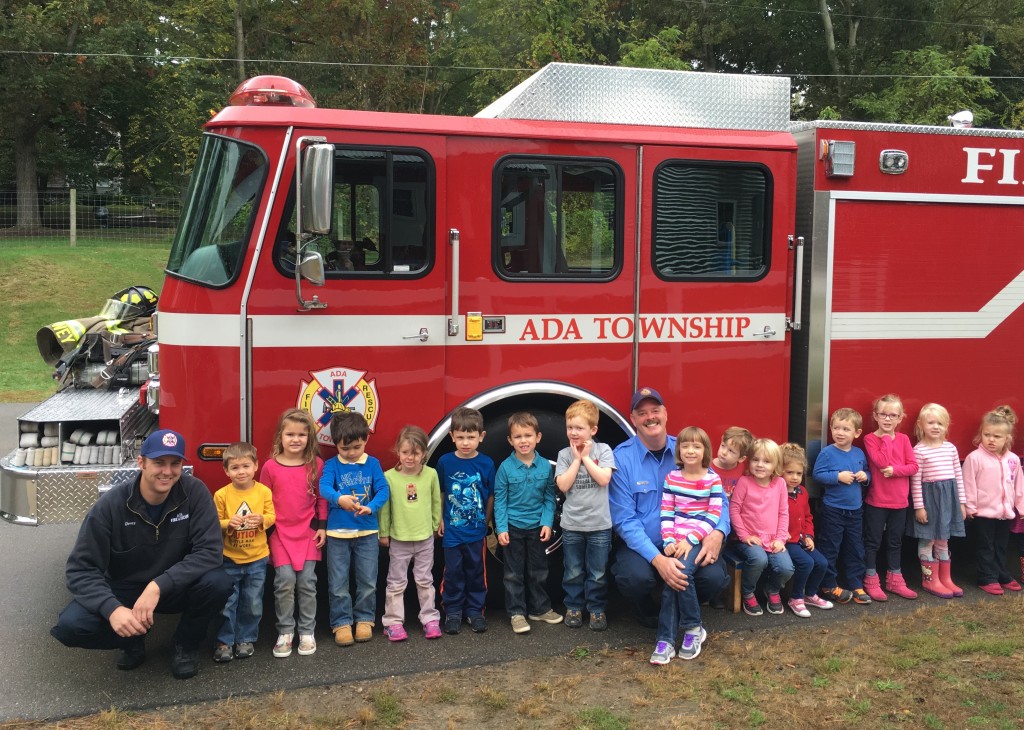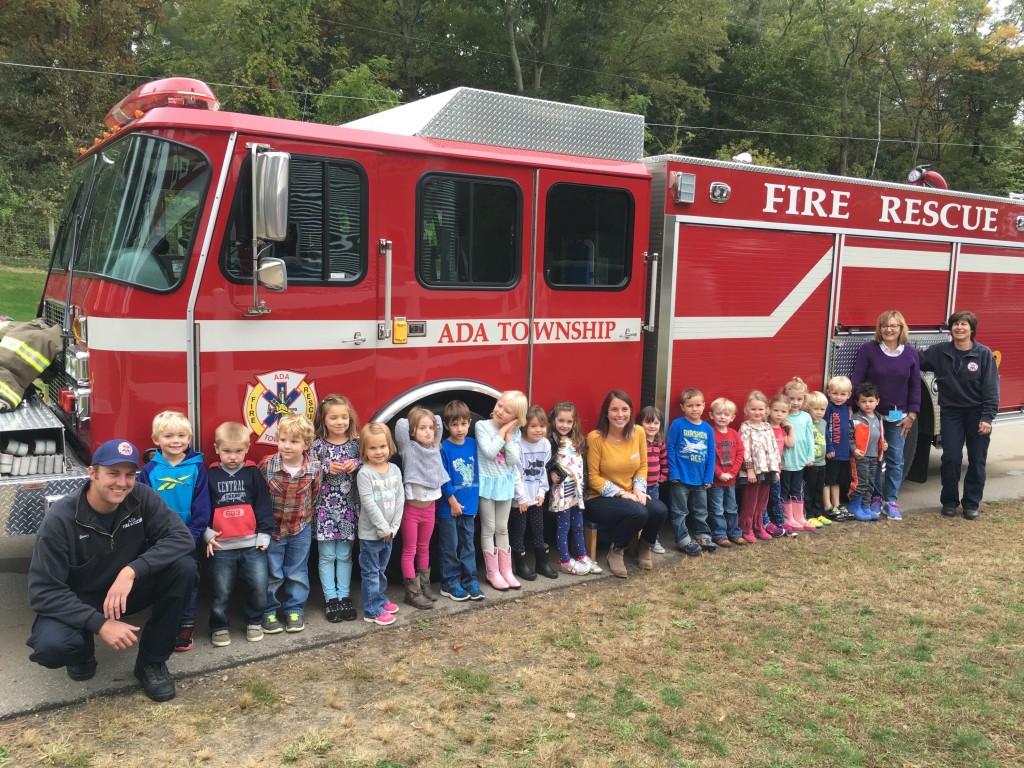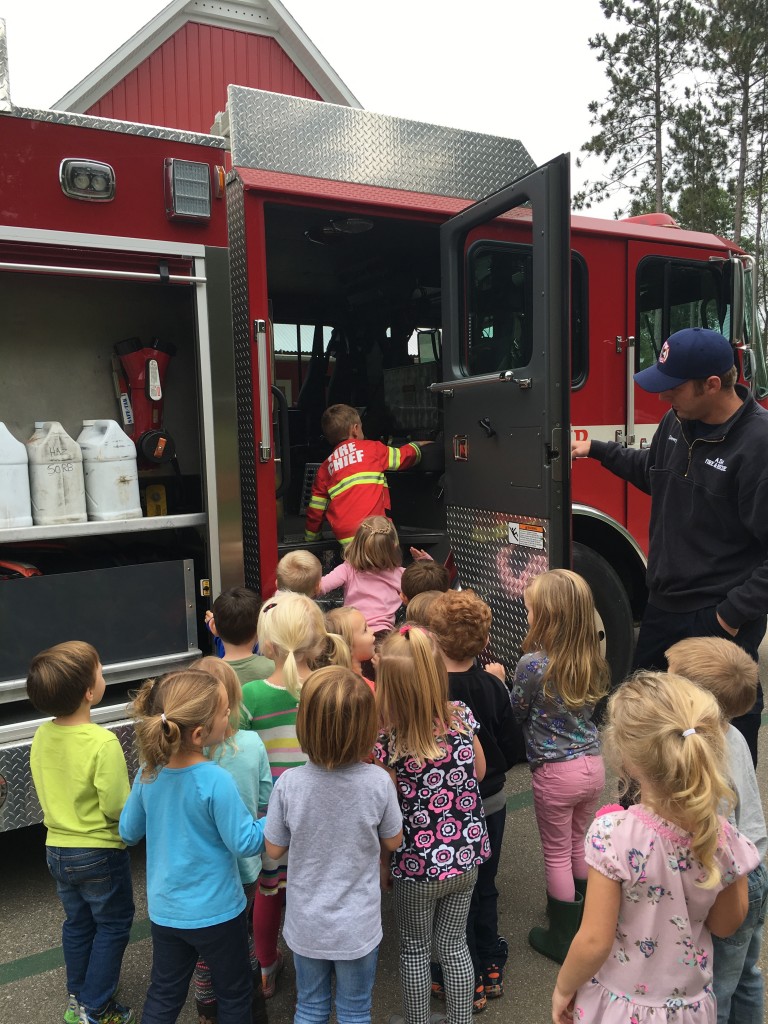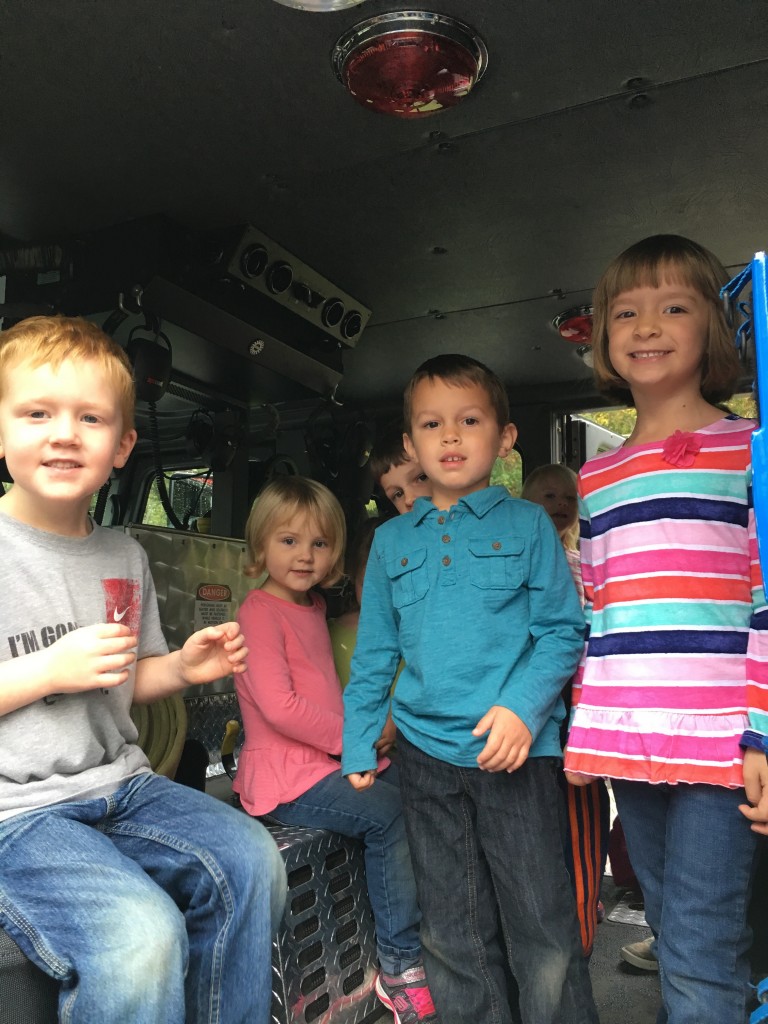 We had another special guest, who is a Canterbury Creek parent, Mrs. Roberts.  She is a paramedic and had many volunteers help her with dialing 911, putting bandages on, checking heart rates, etc.  After learning a lot, they went outside to check out the inside of the ambulance.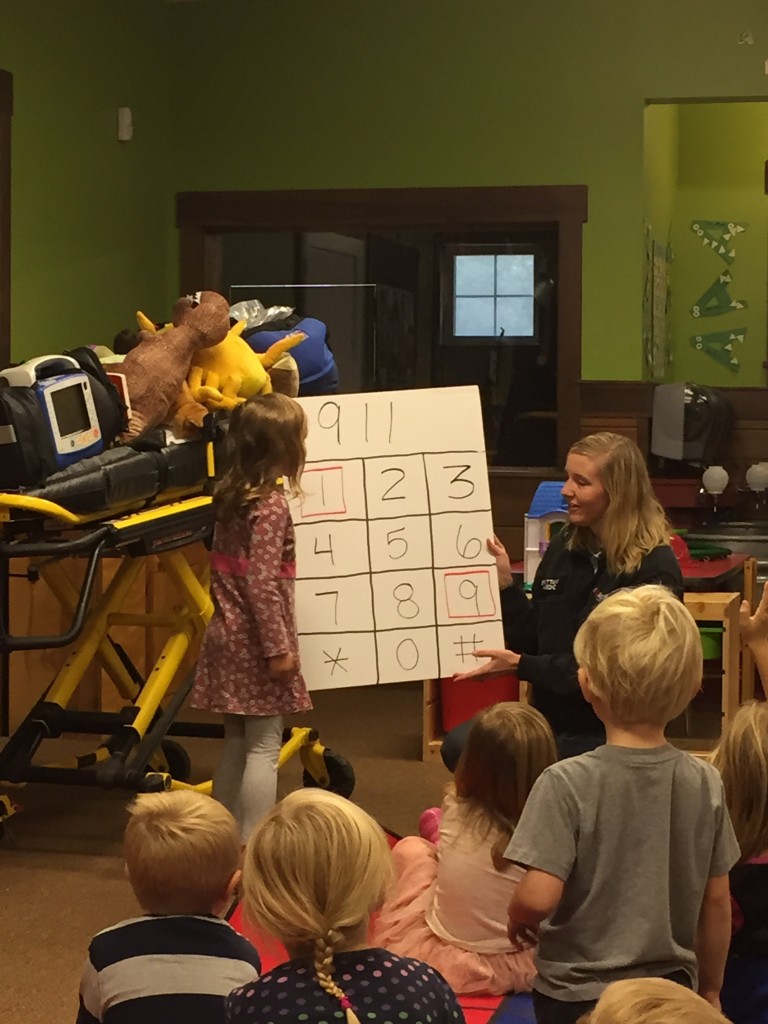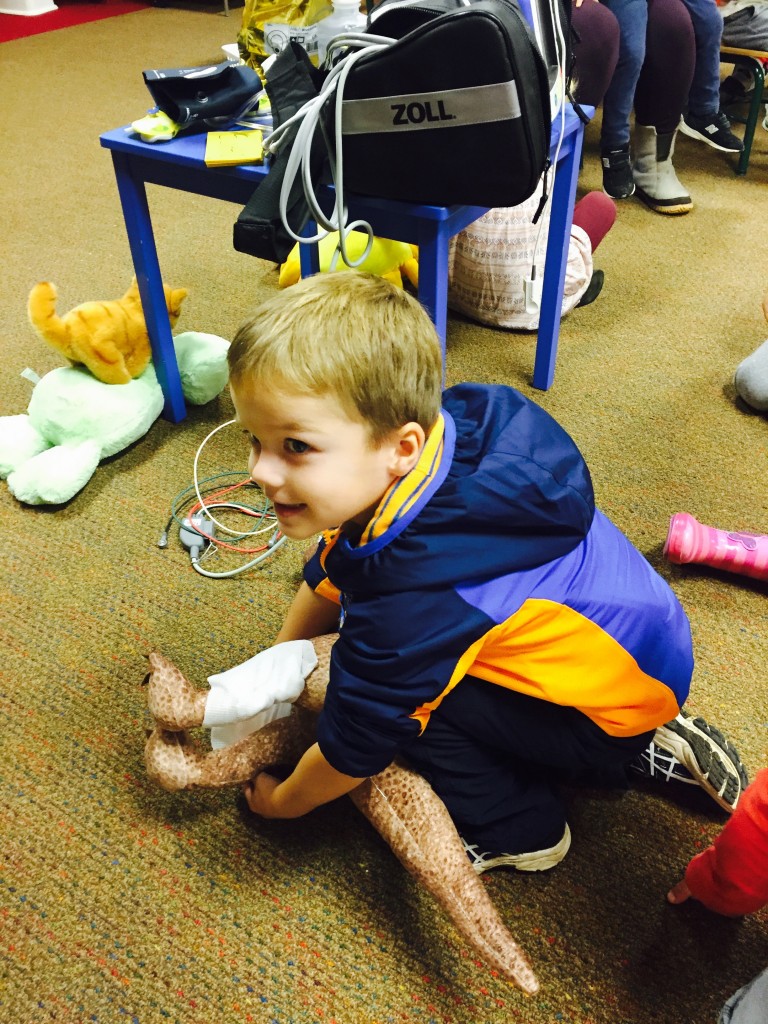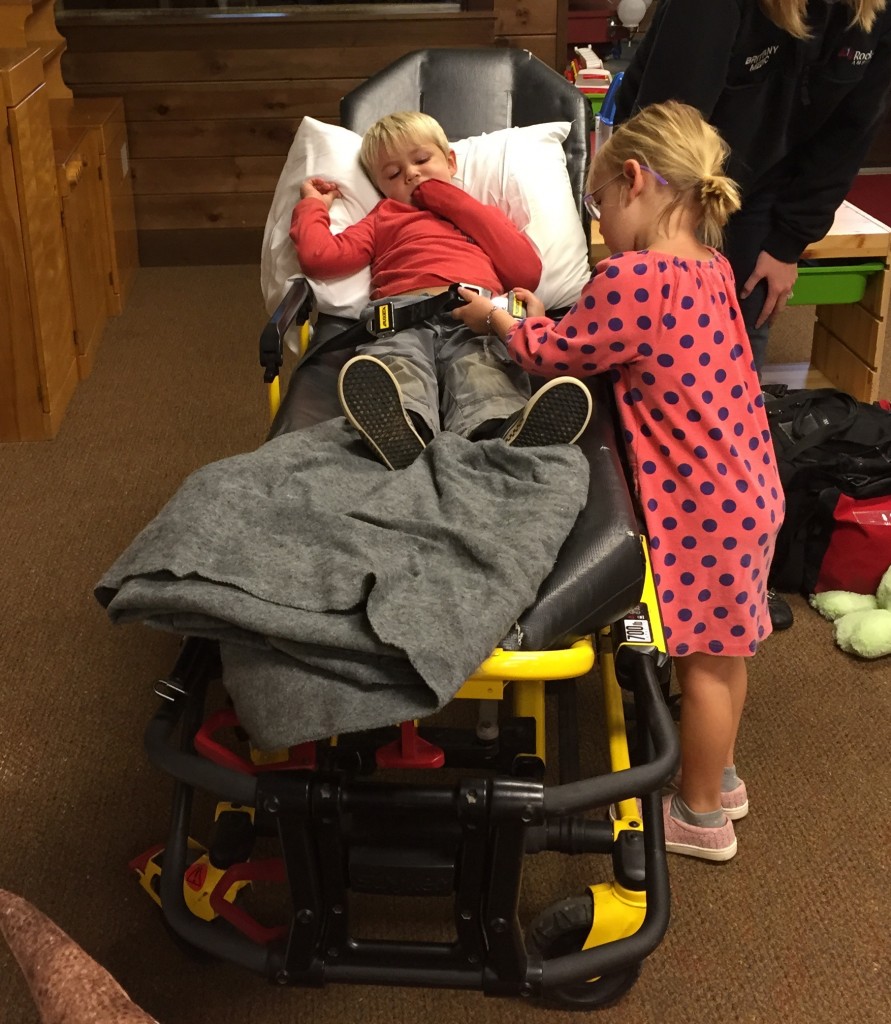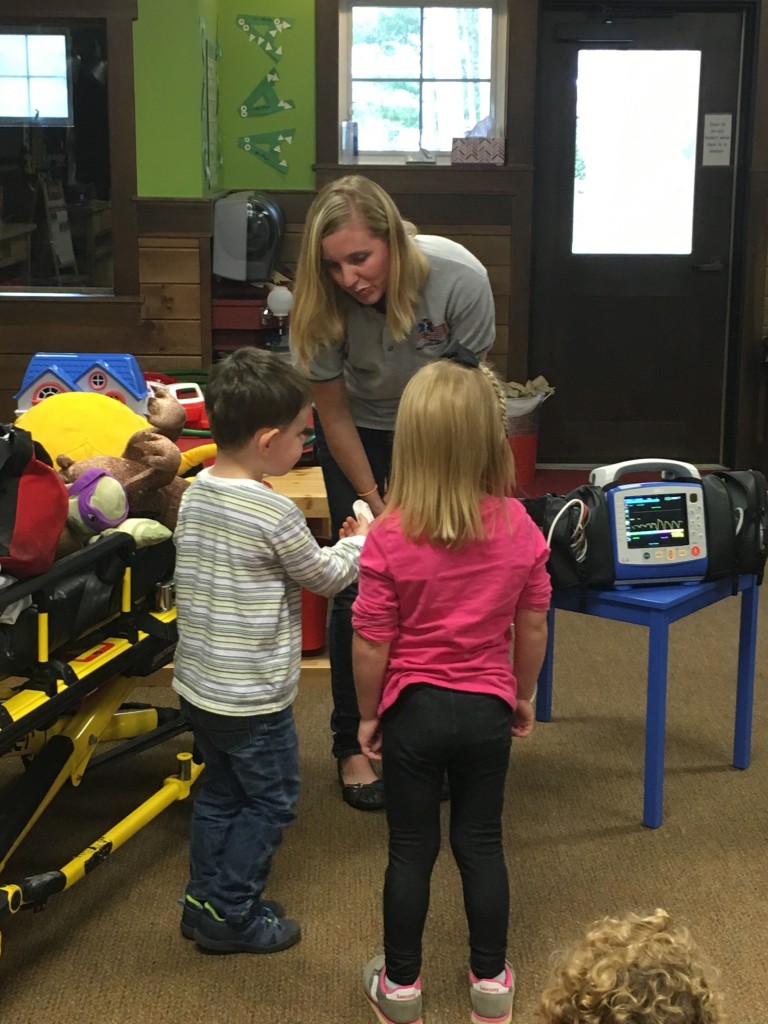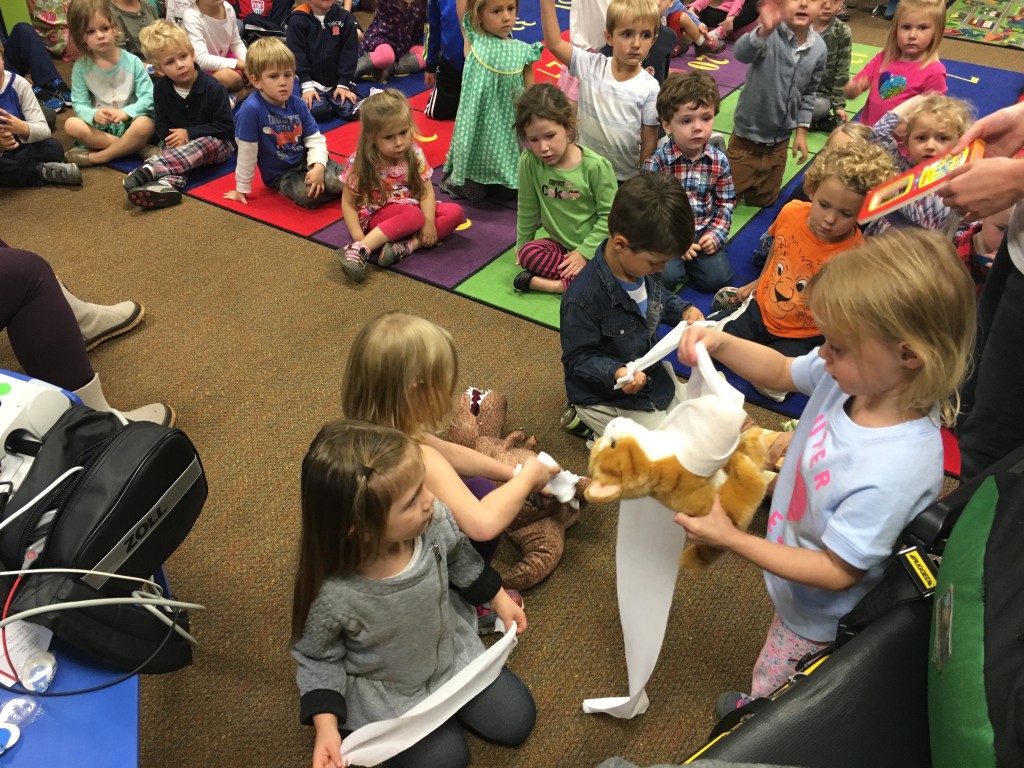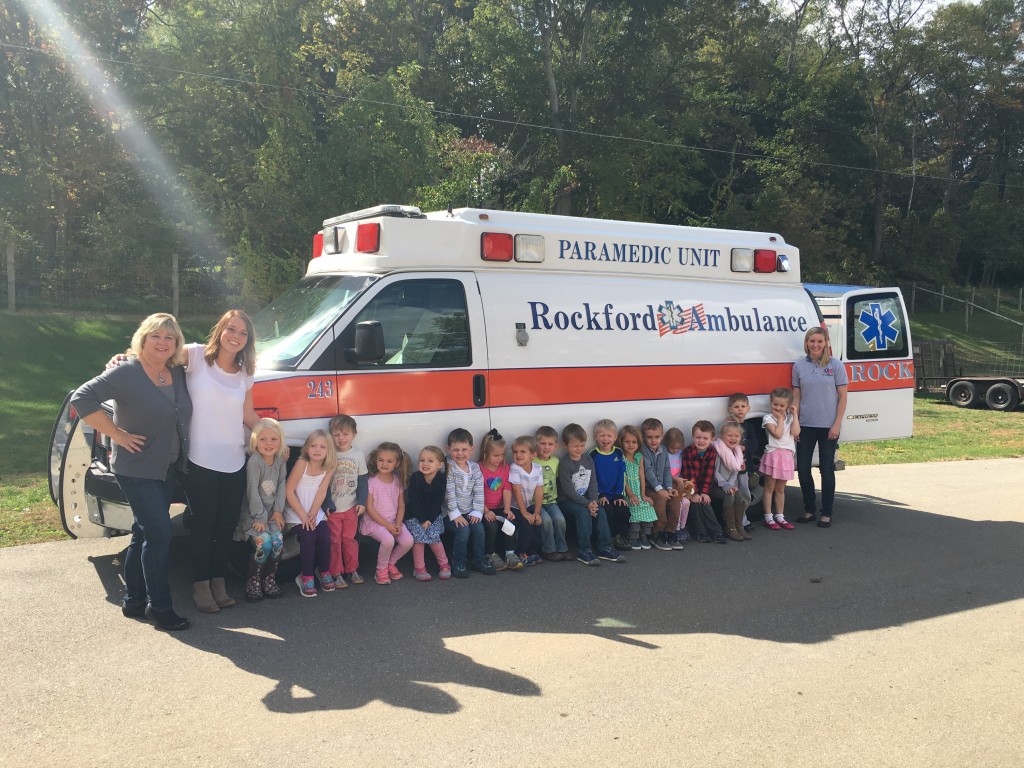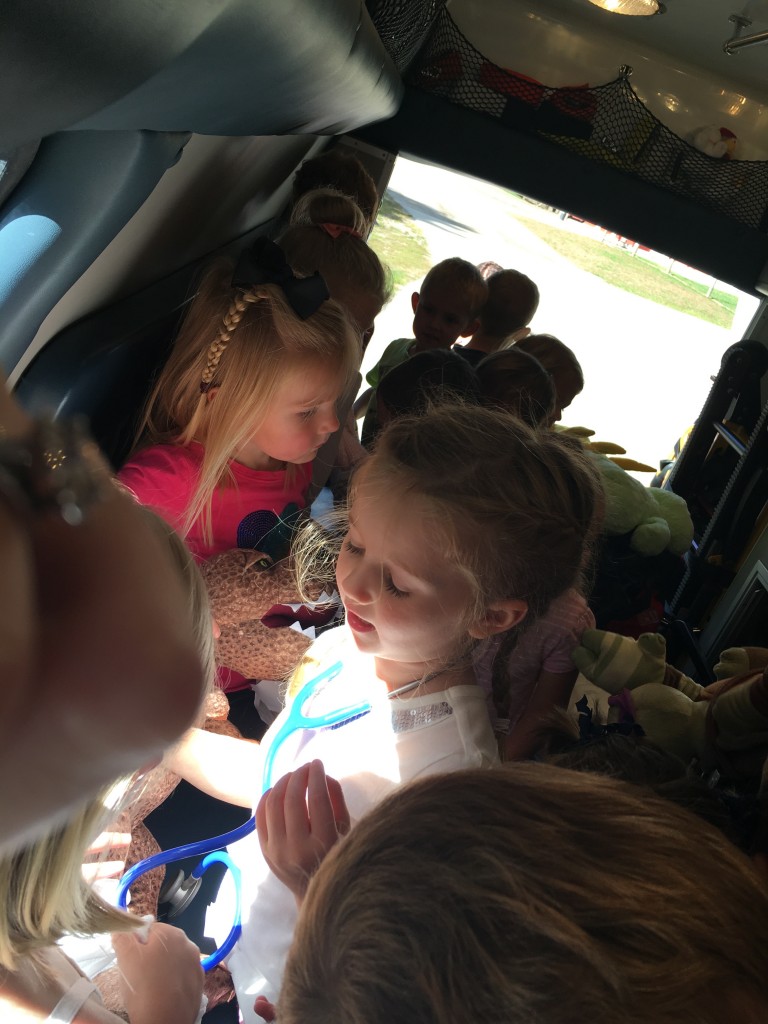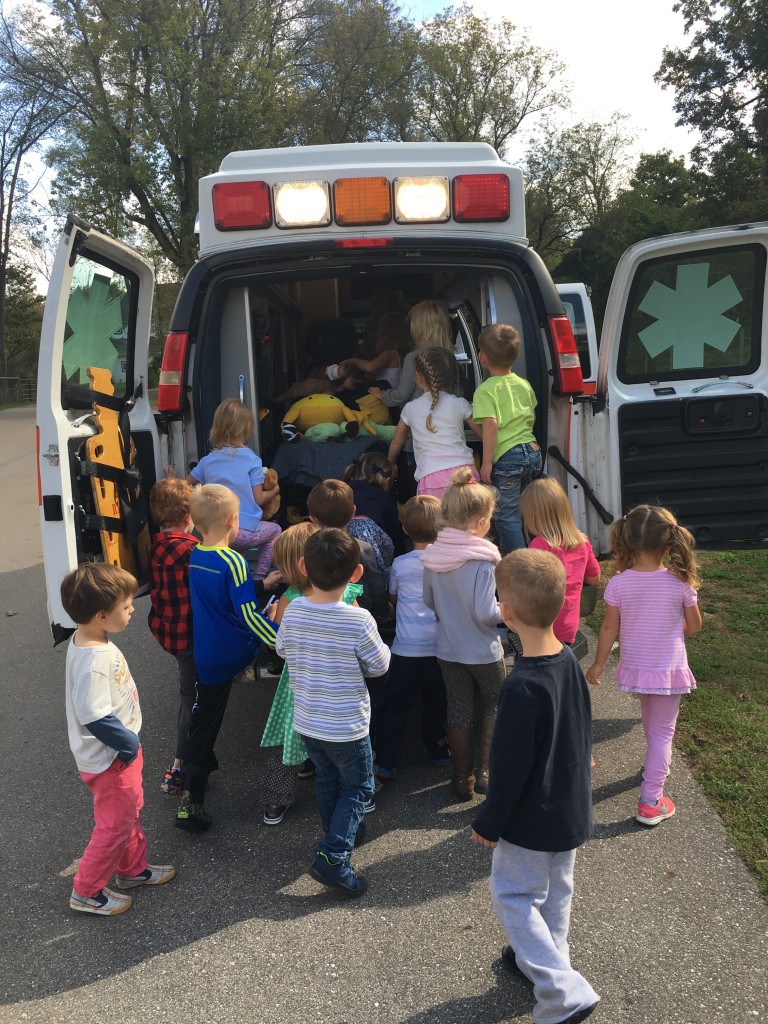 A former Canterbury Creek parent, Deputy Allen came to talk to the students about all the items on his belt, how he keeps everyone safe, when to call 911 and then we went outside to explore the police car.  Students could turn on the lights and "blow" them out as well.  He even practiced one of our Halloween Songs with us.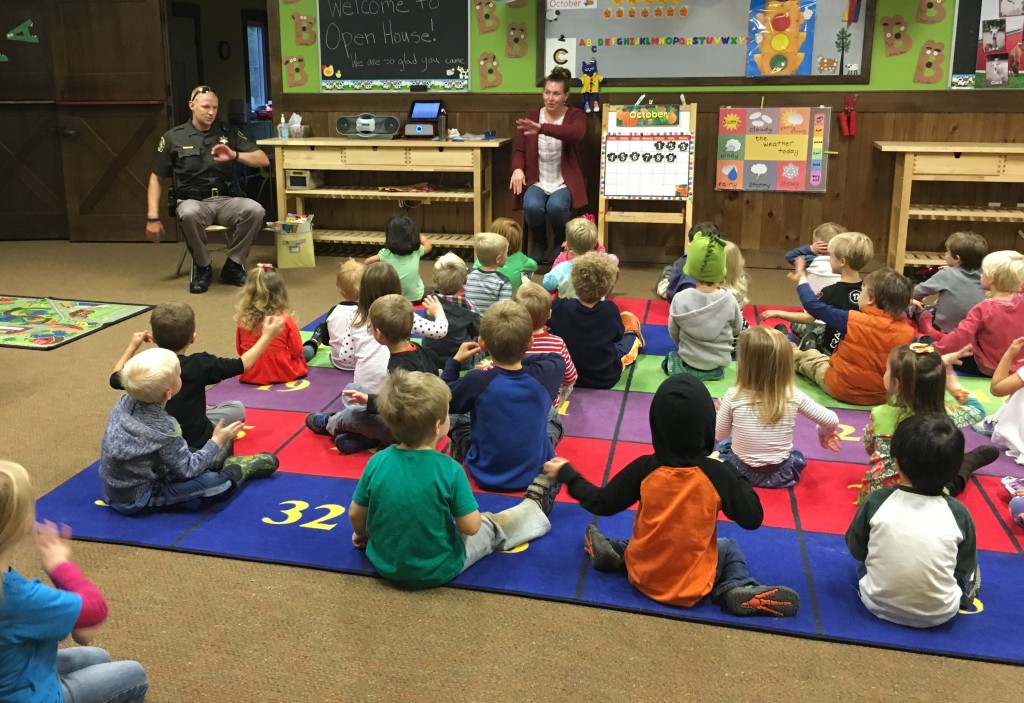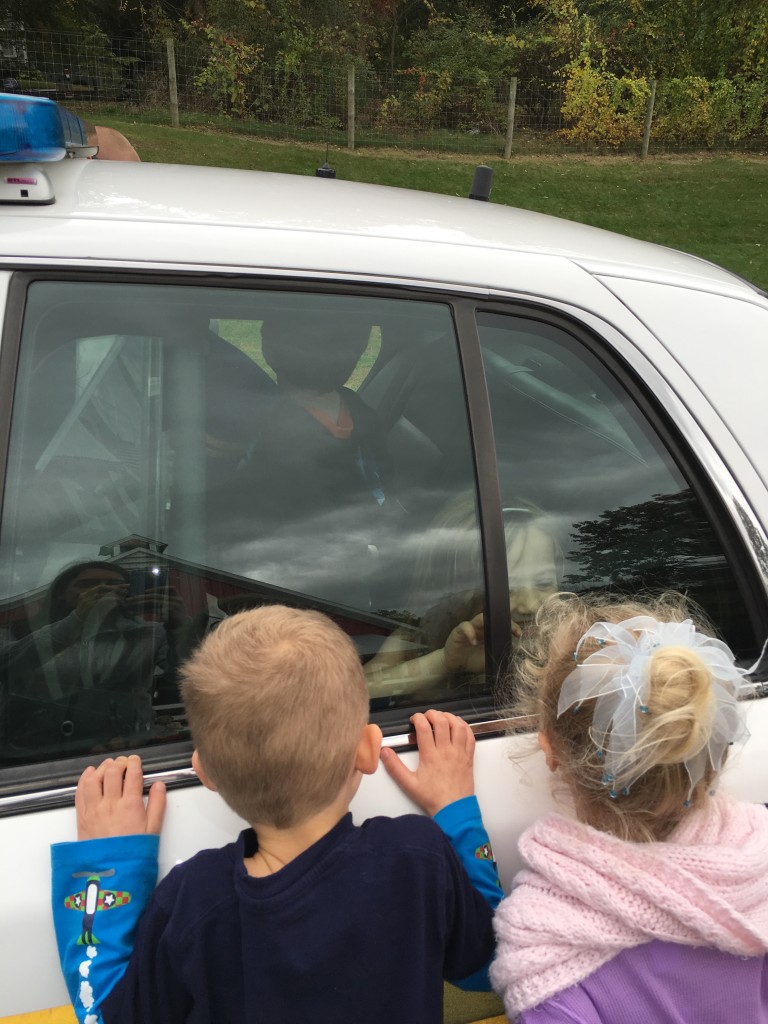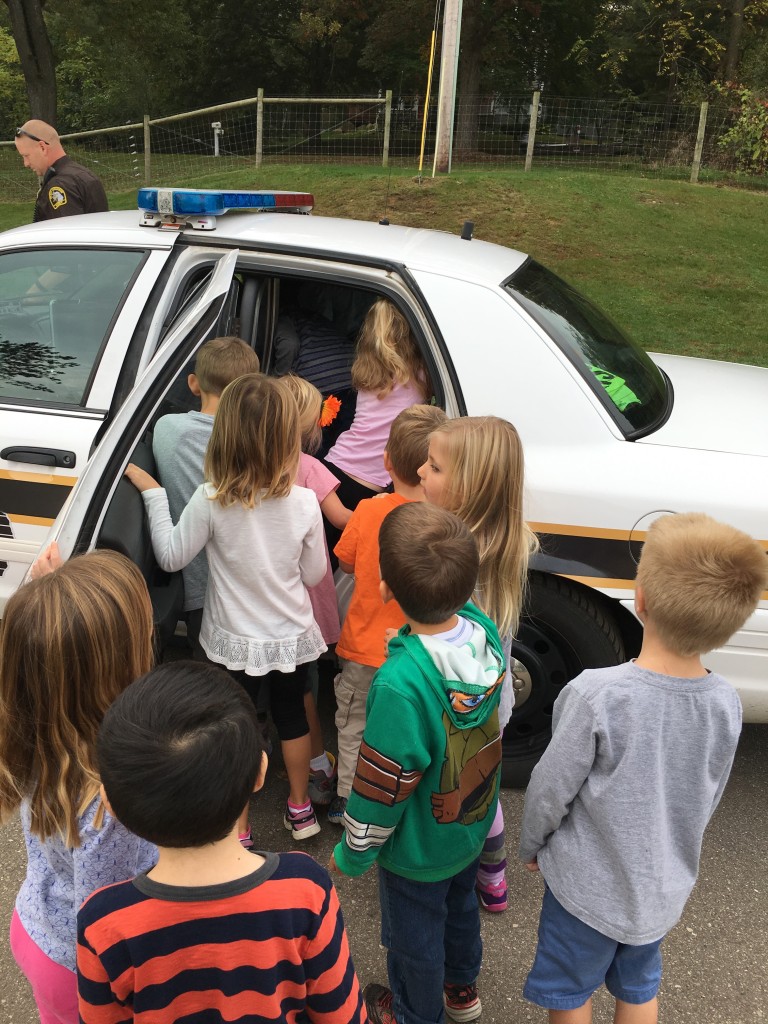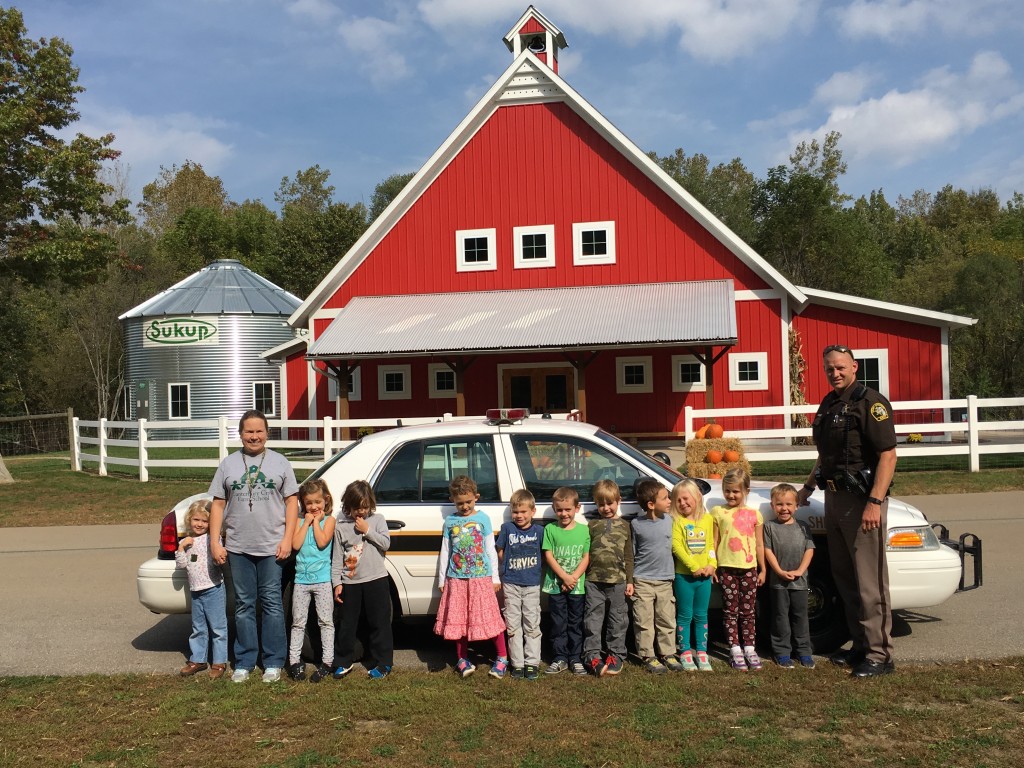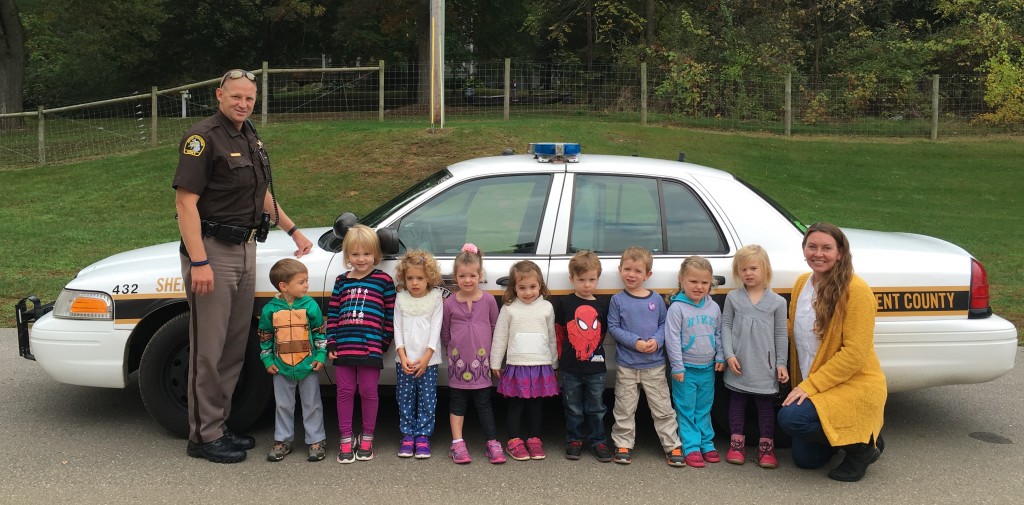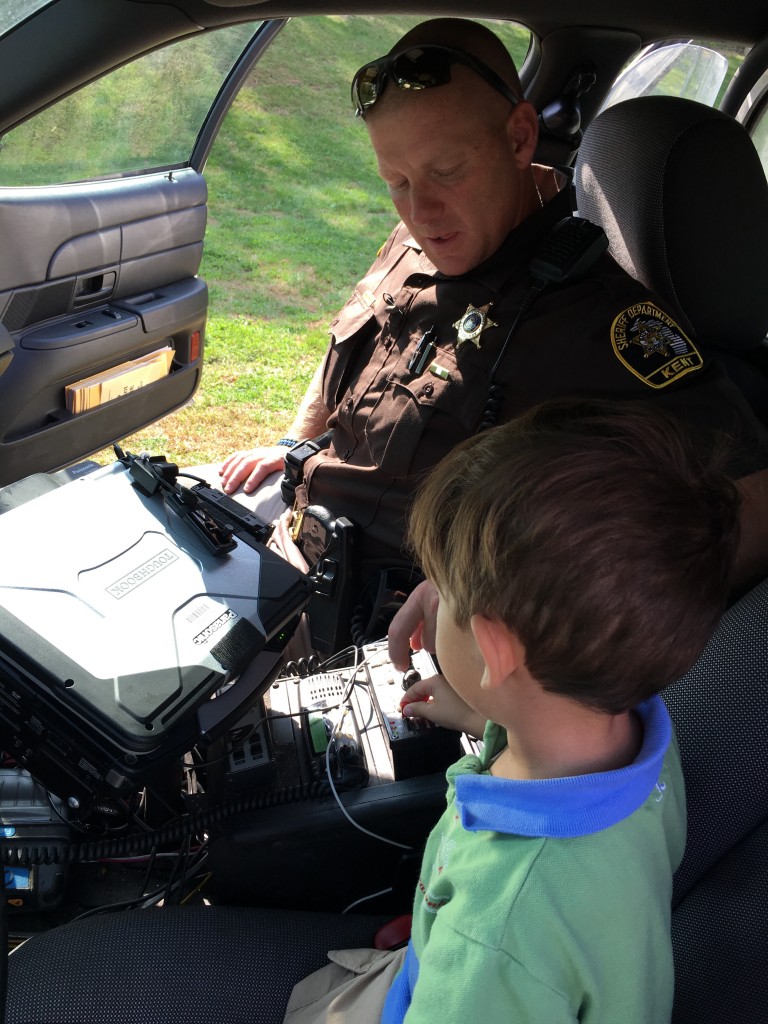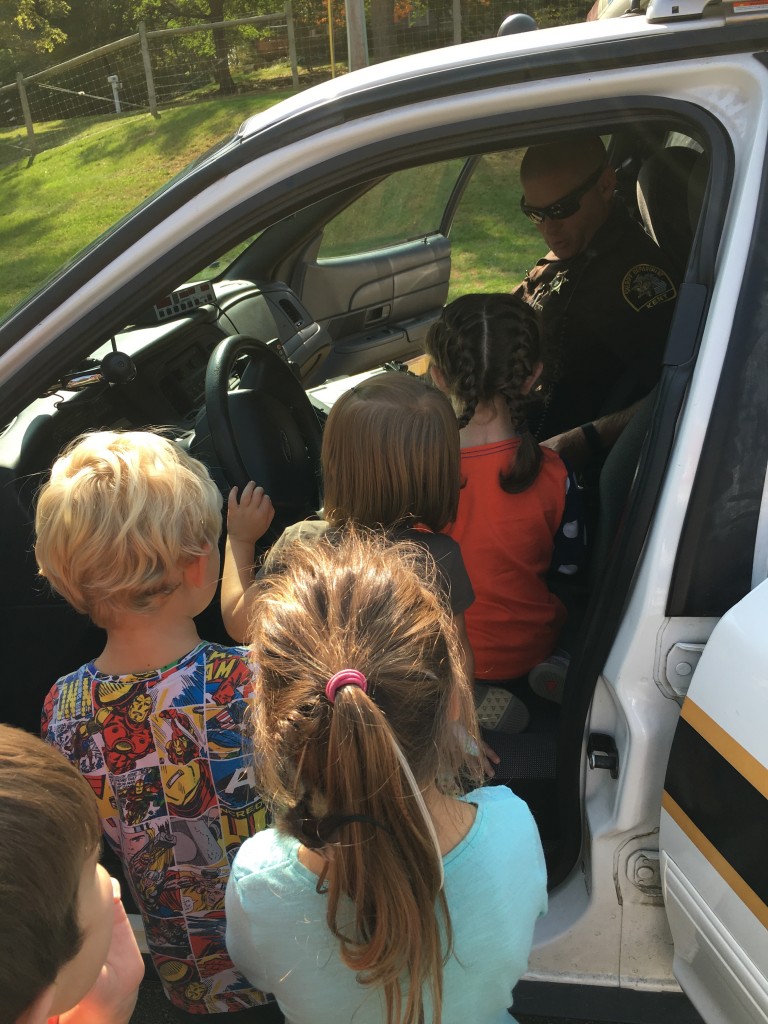 Lastly, Deputy Iacoboni, a parent of one of our students brought two mounted police horses for the students to meet.  The other animals were so curious who the visitors were at Farm School.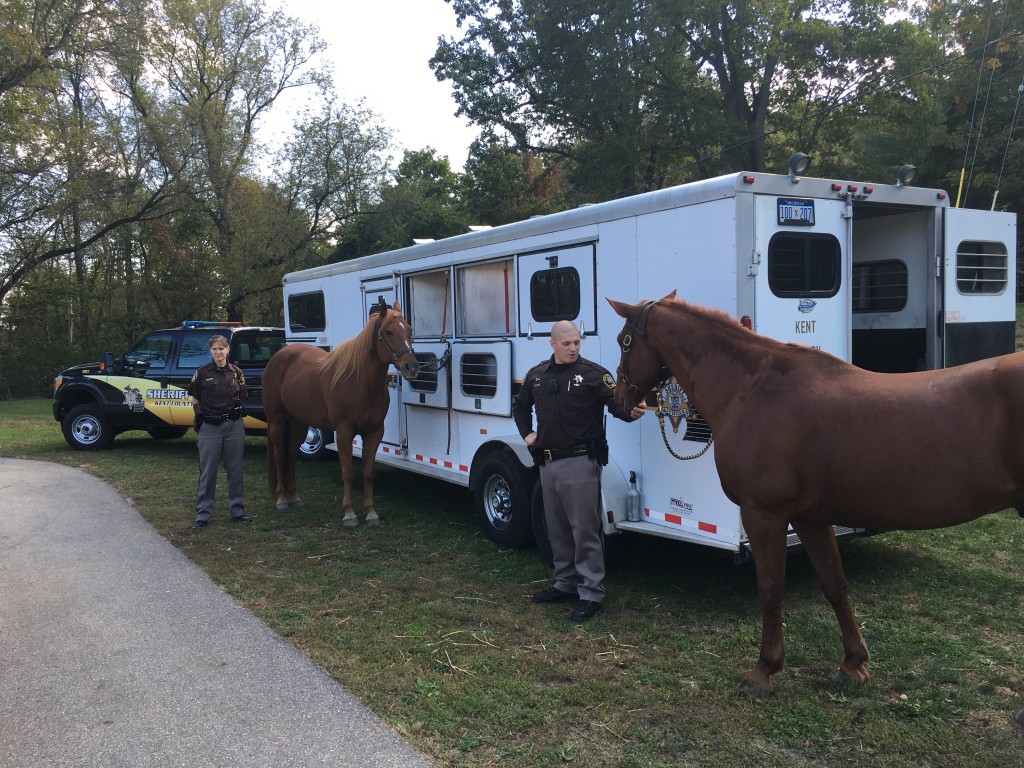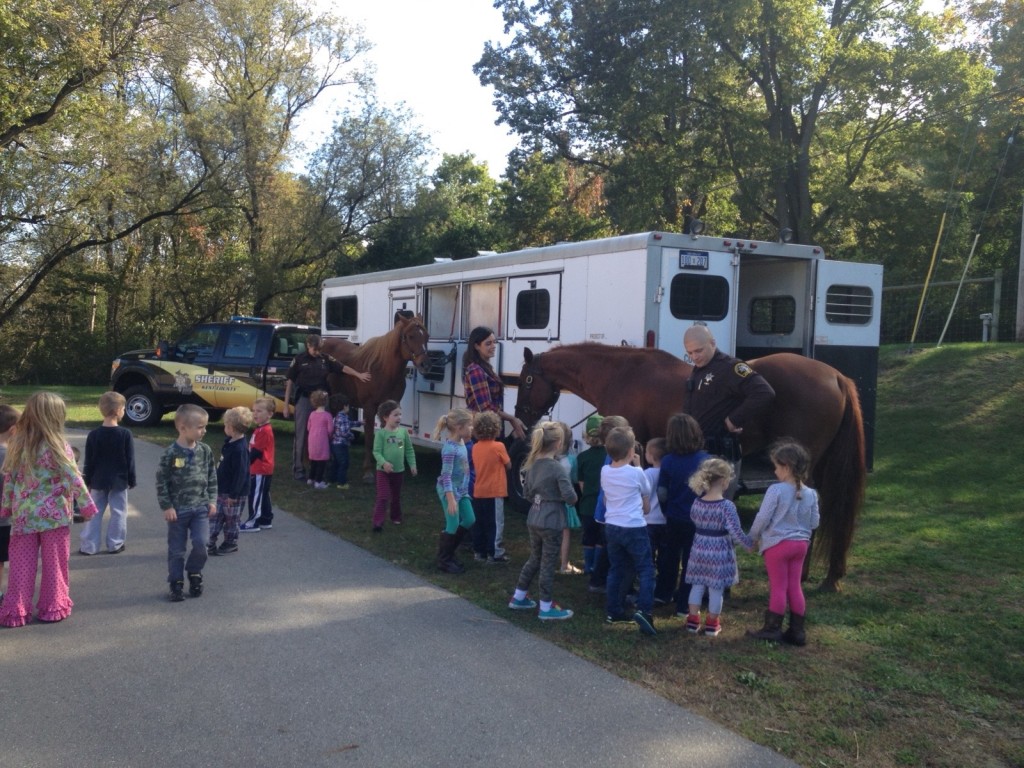 Thanks again to all the visitors this week, we all enjoyed it so much!