We have had a beautiful fall this year.  It's been a real treat with all our outdoor activities we love so much.
Below we are enjoying our snack and a story outside.
Thanks Mr. Albright and Mrs. Leutheuser for helping us ride.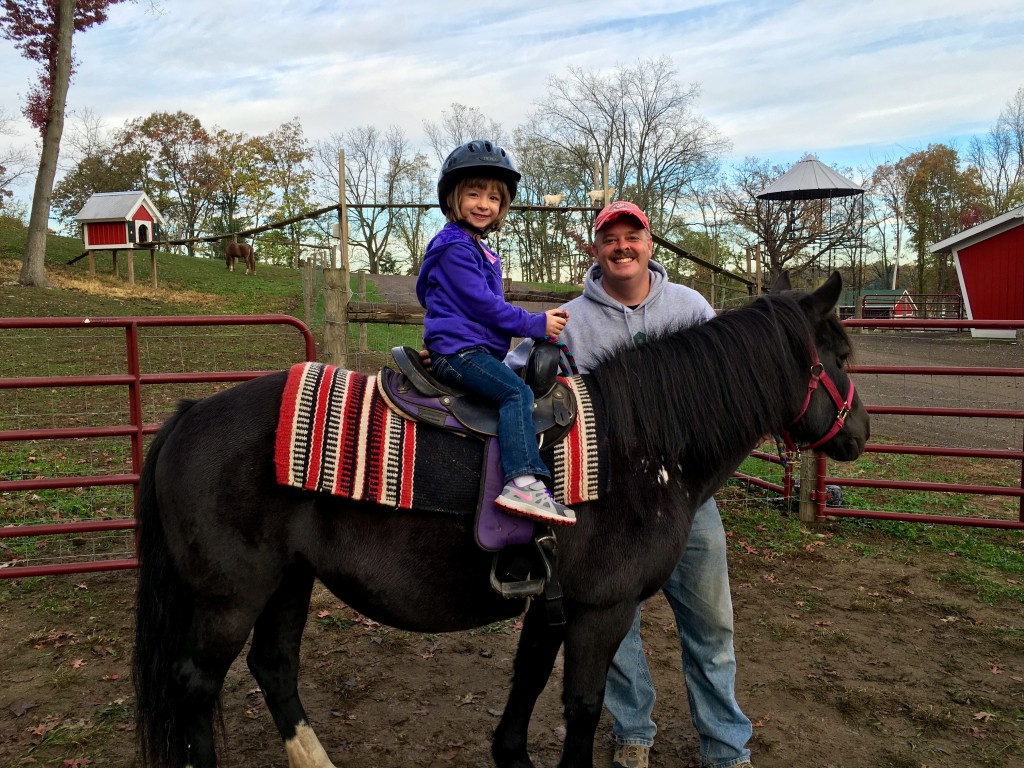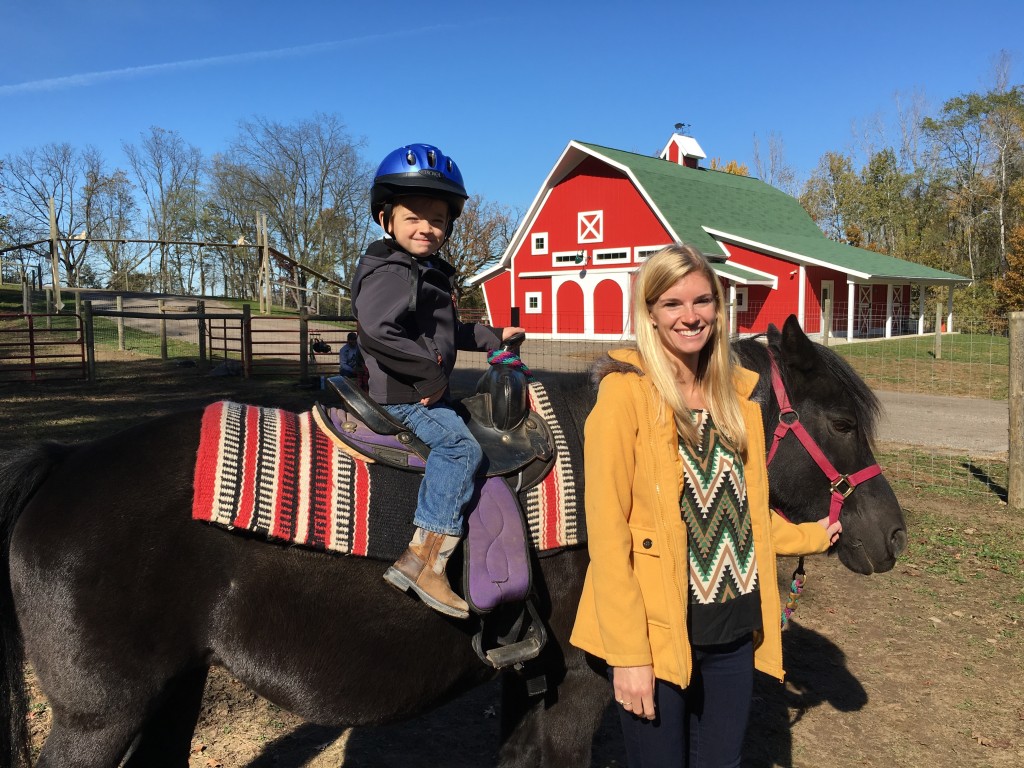 The students were busy in October preparing their art for Halloween.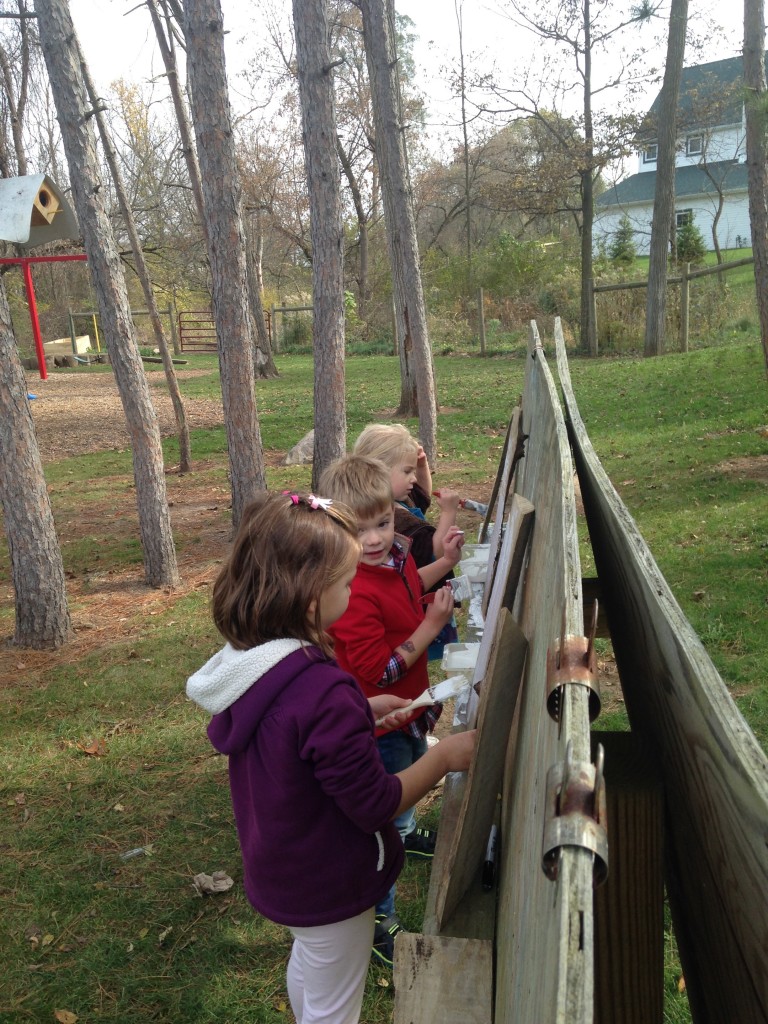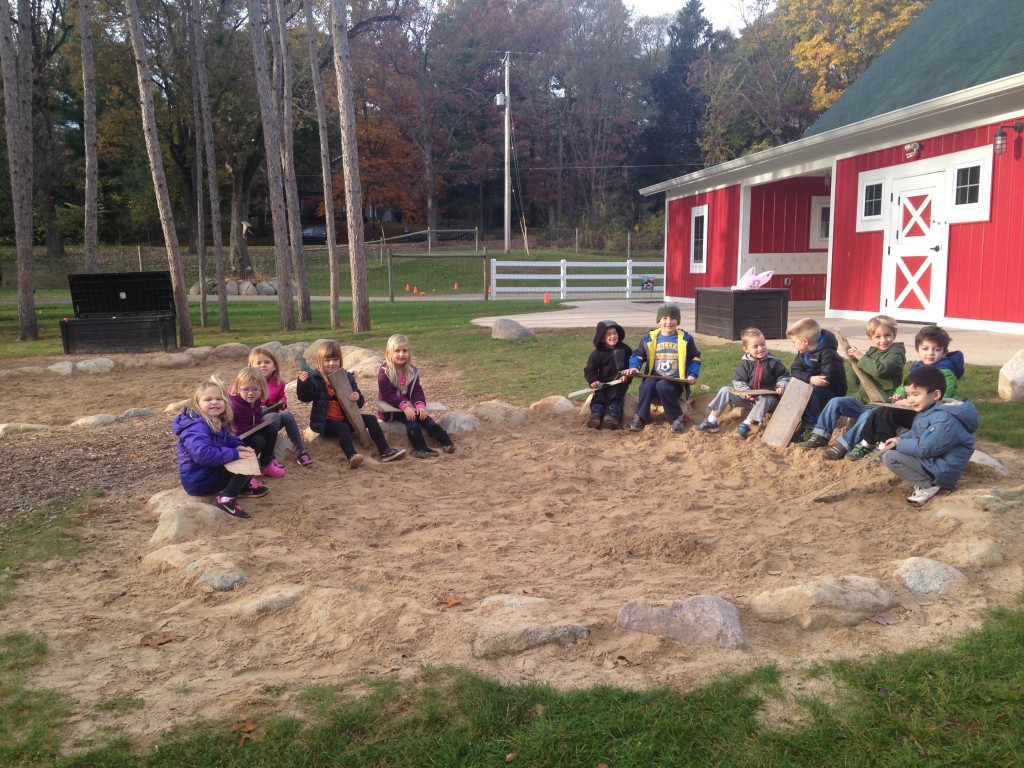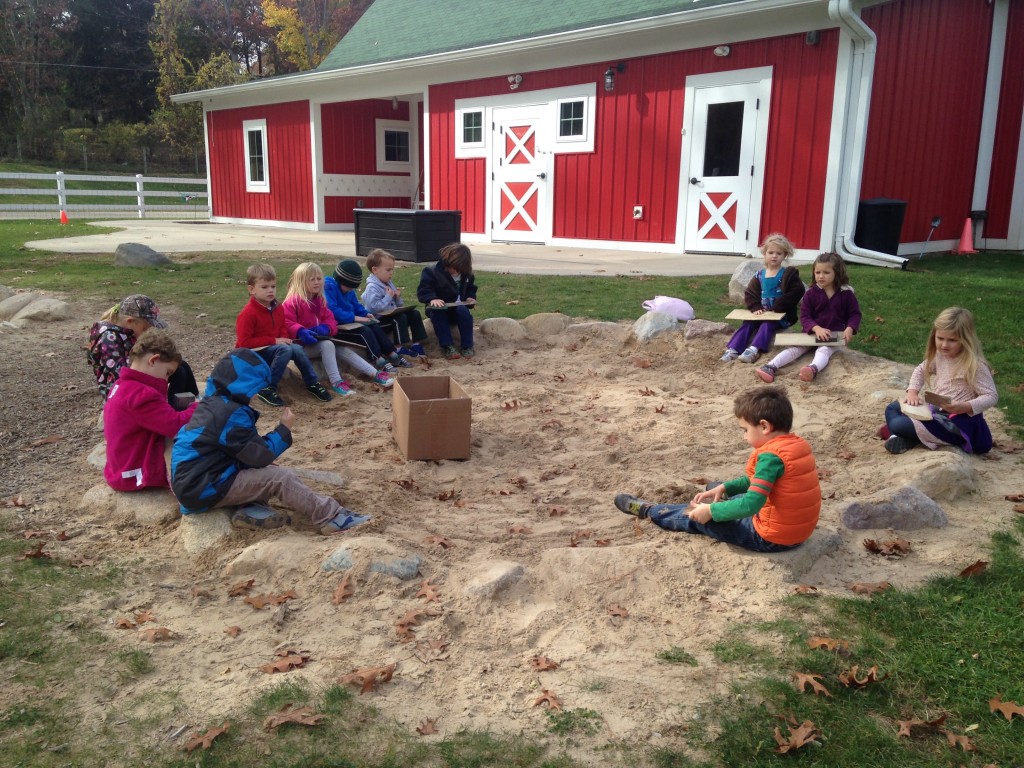 "Torn Paper" Art is such a great fine motor activity.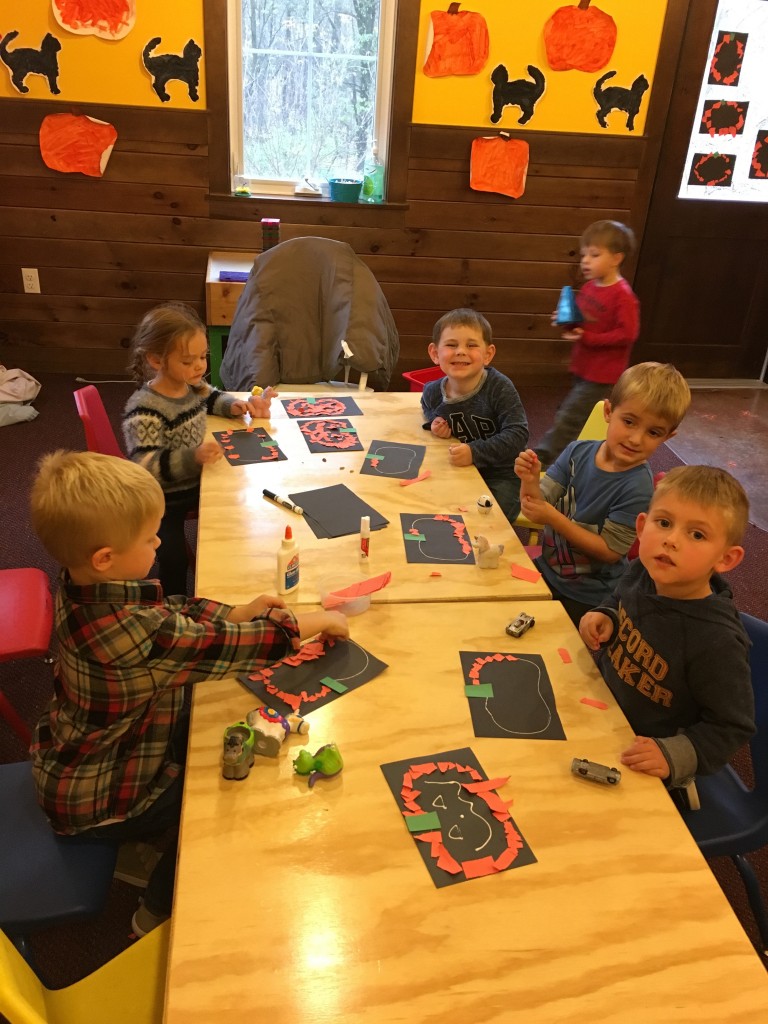 Each class voted how they wanted their Jack-o-lantern carved.  The students were very proud of them 🙂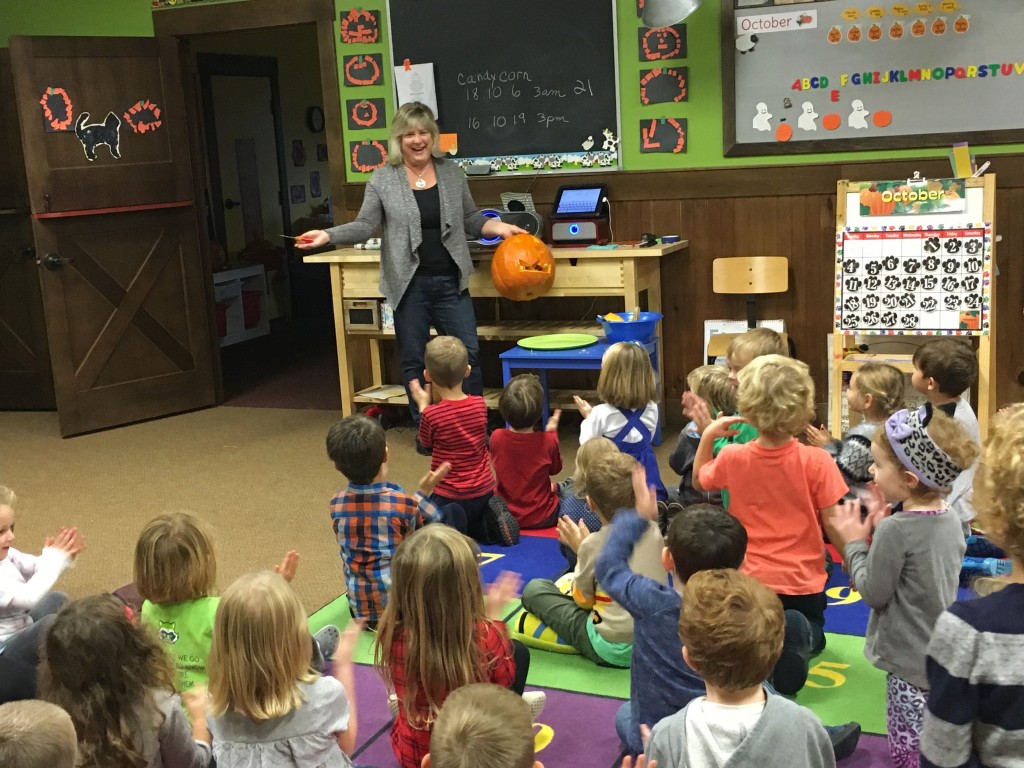 We did a candy corn experiment.  First we asked the students what they thought would happen if we froze it, put it in water and lastly, in the microwave.  Below are the guesses and a picture of the dissolved candy corn.  Ask your child what happened and what they saw inside the glass.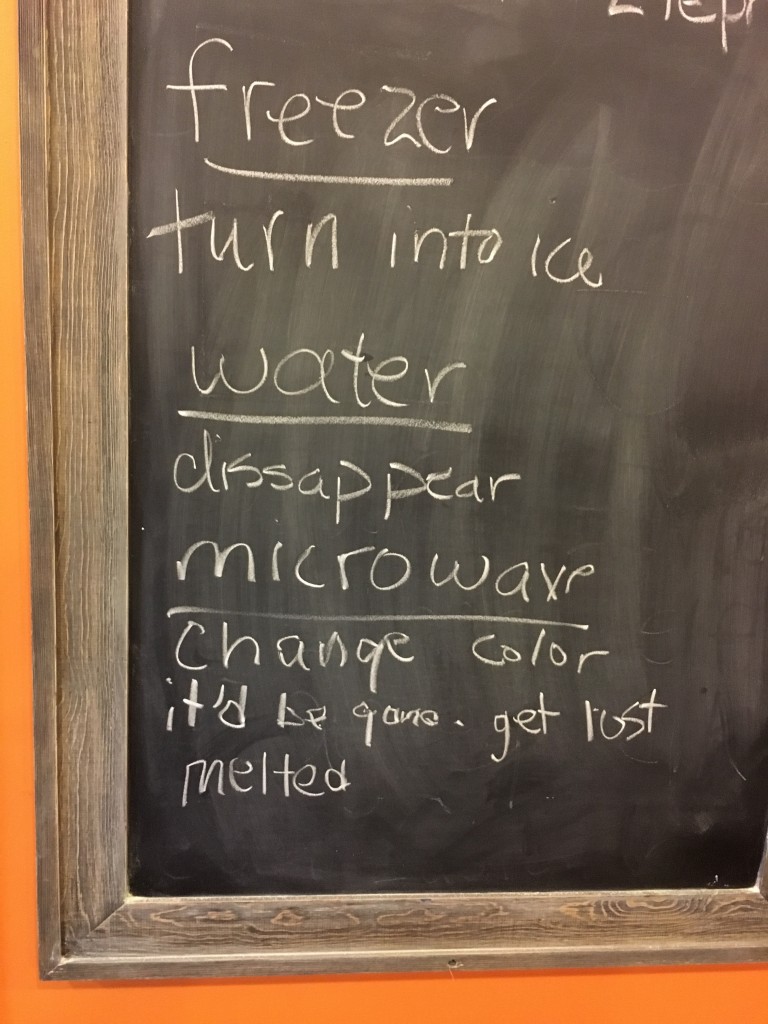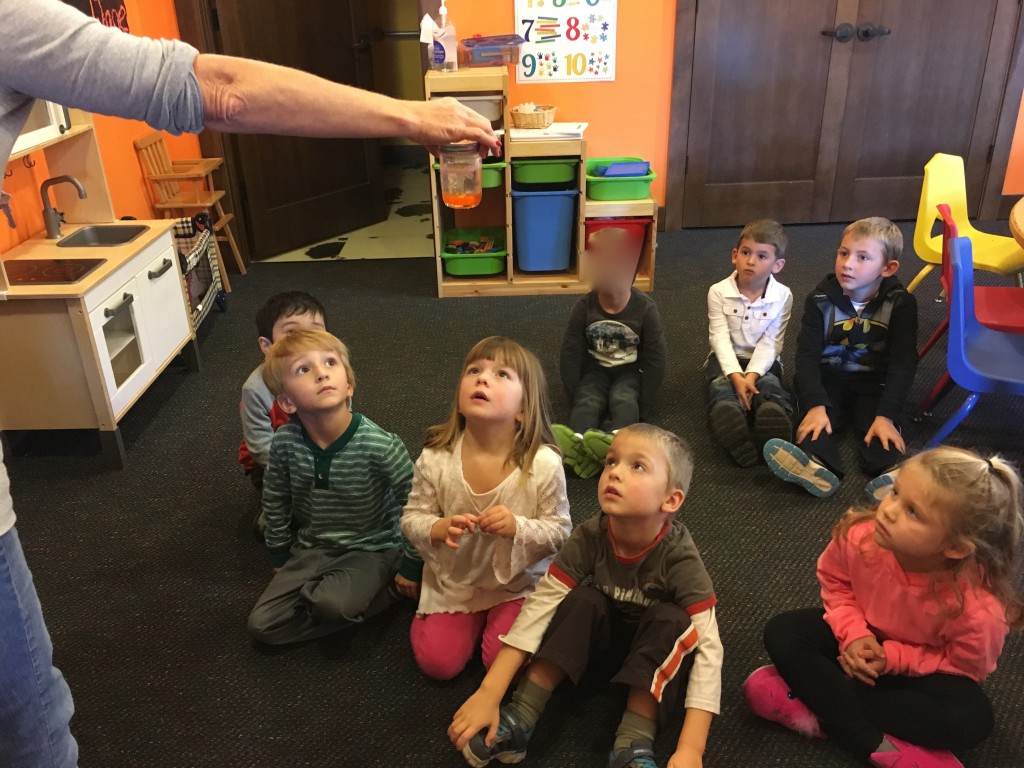 The students enjoyed the pumpkin roll.  The pumpkin was from our garden planted during summer camp.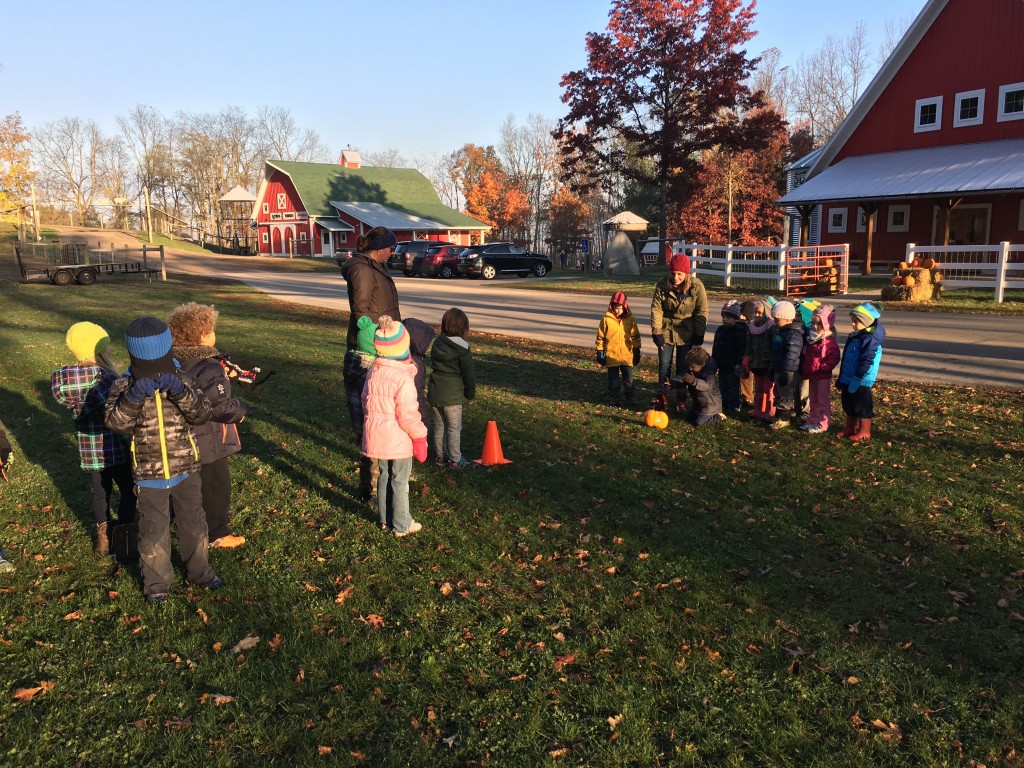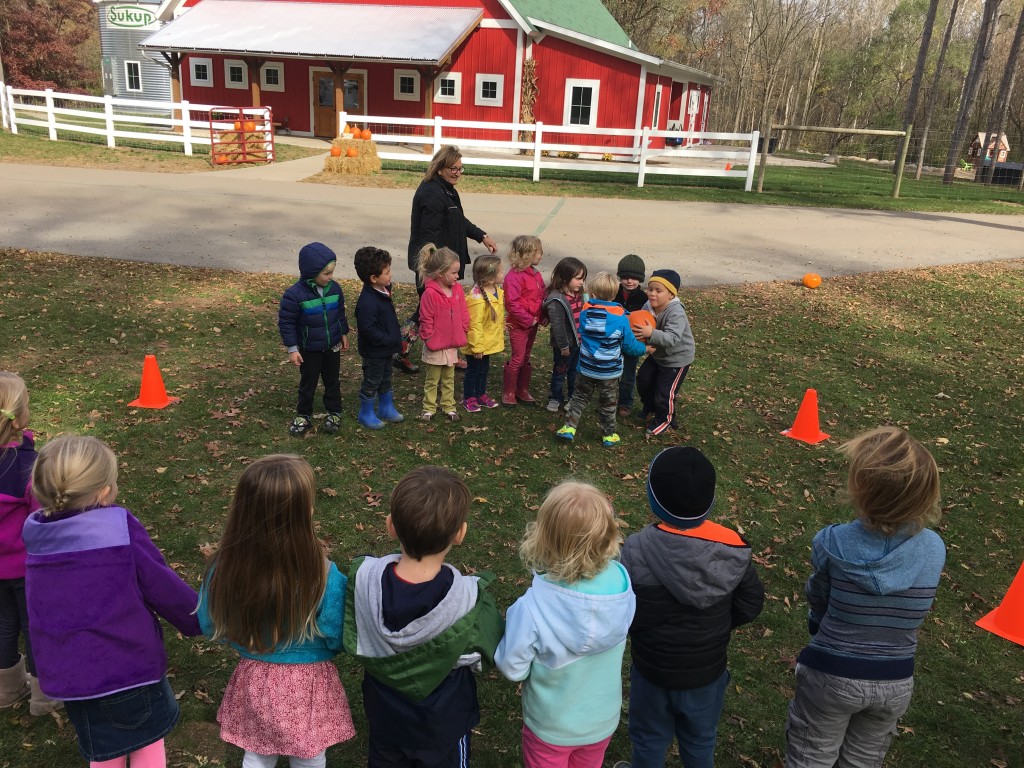 Before the Halloween Program students did the "Spider on the Floor" song/ activity.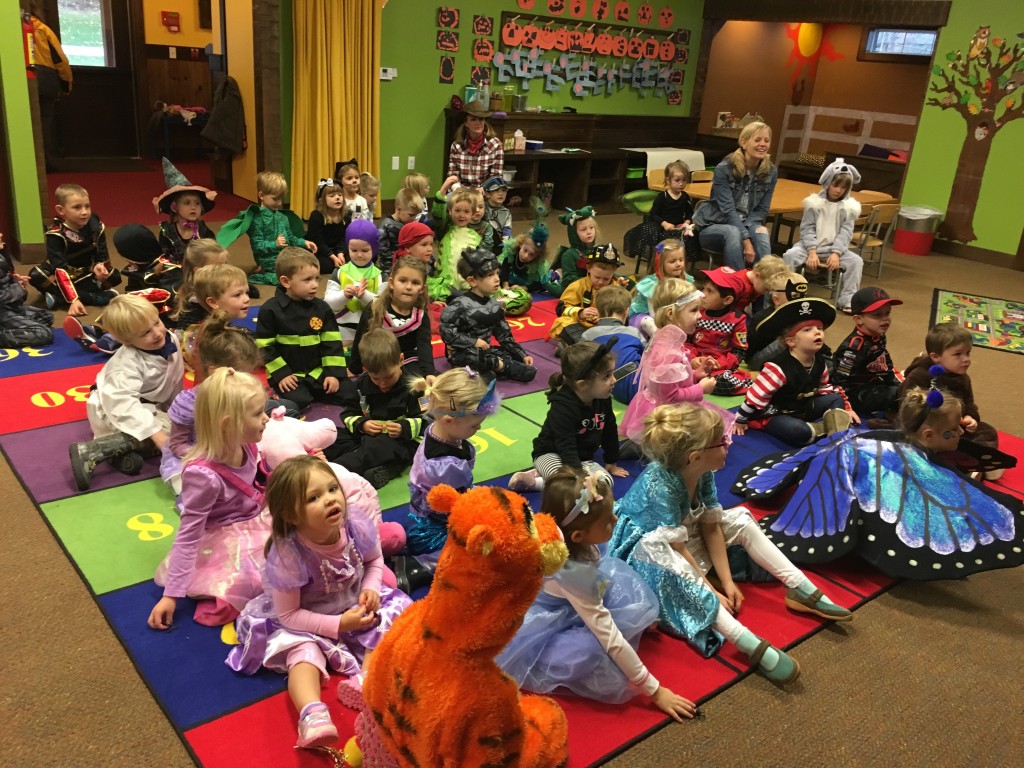 The barn looked nice with all the artwork students made.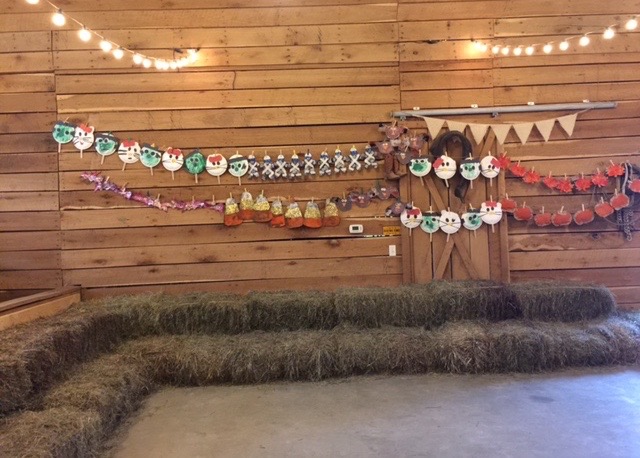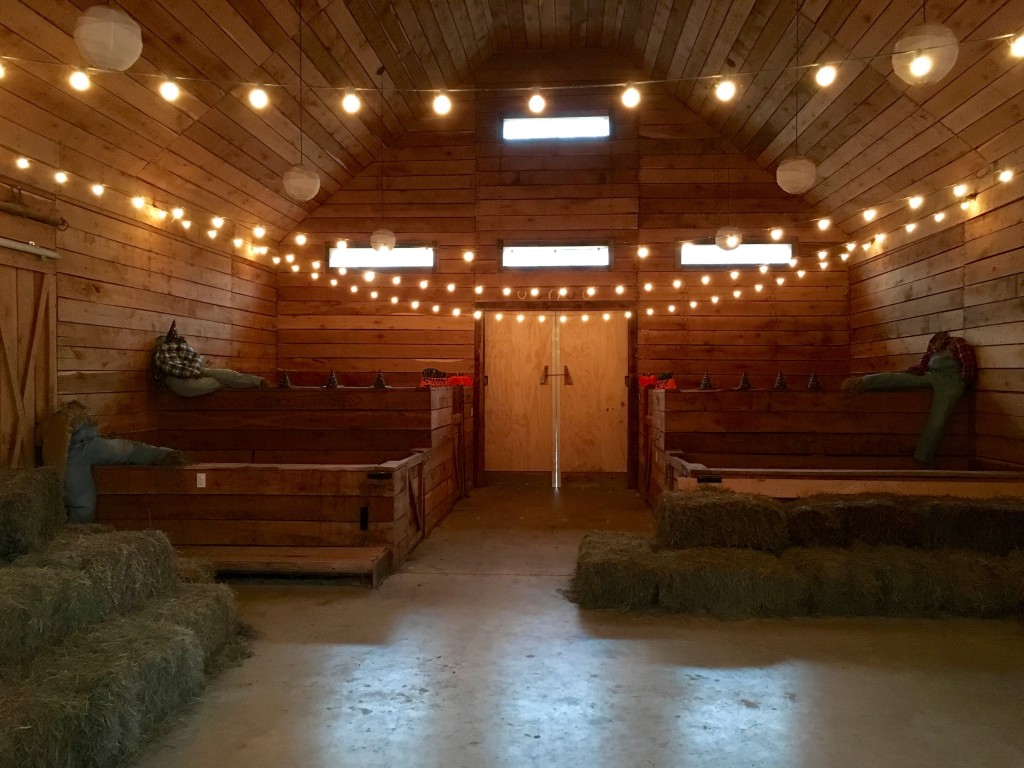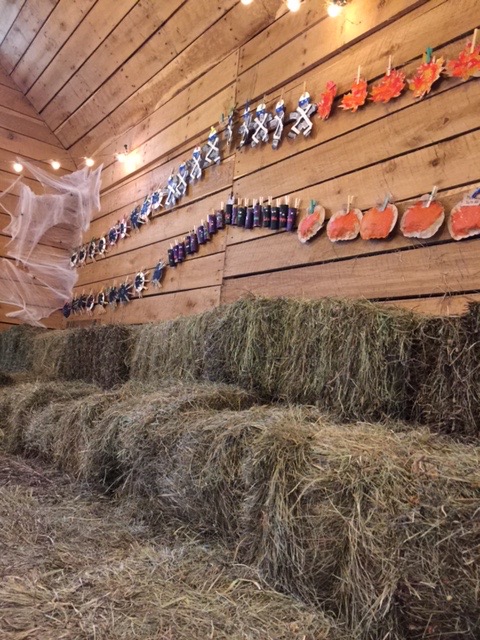 The students put on a great show for their parents!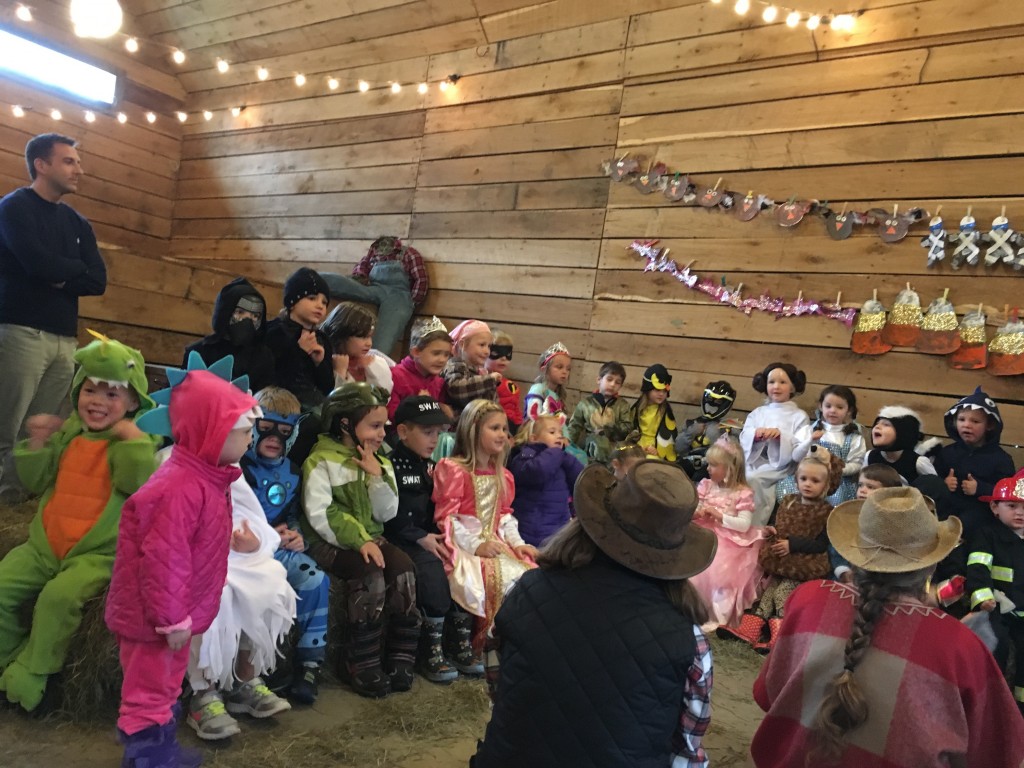 We love going on scavenger hunts at Farm School!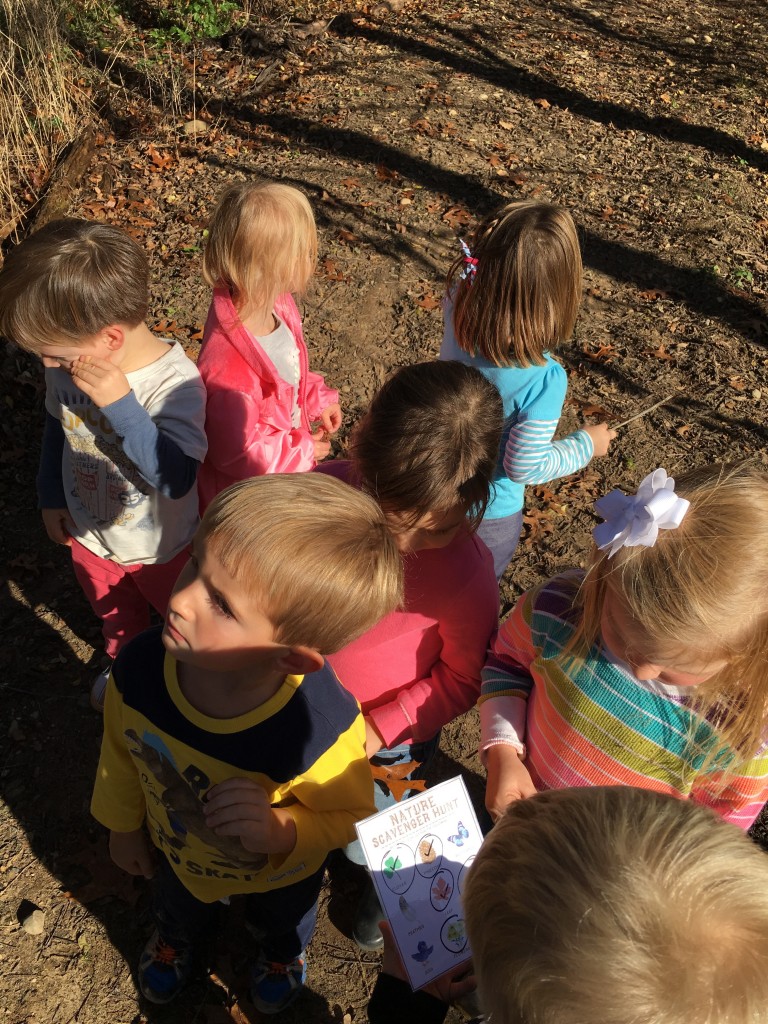 So many wonderful friendships are made at school 🙂
The students are practicing numbers with the hibernating bear activity.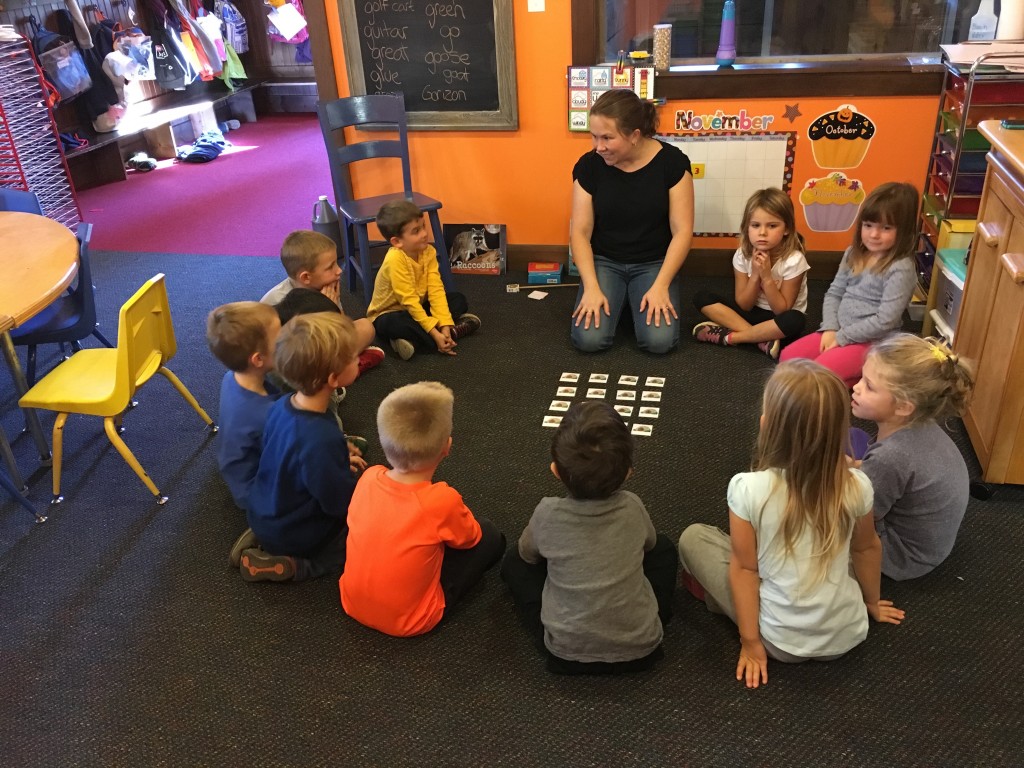 Mrs. Cooke from Pins and Needles  brought Mario and a few adorable baby hedgehogs to show the students during our "Friends in the Forest" week.  Thank you, Mrs. Cooke!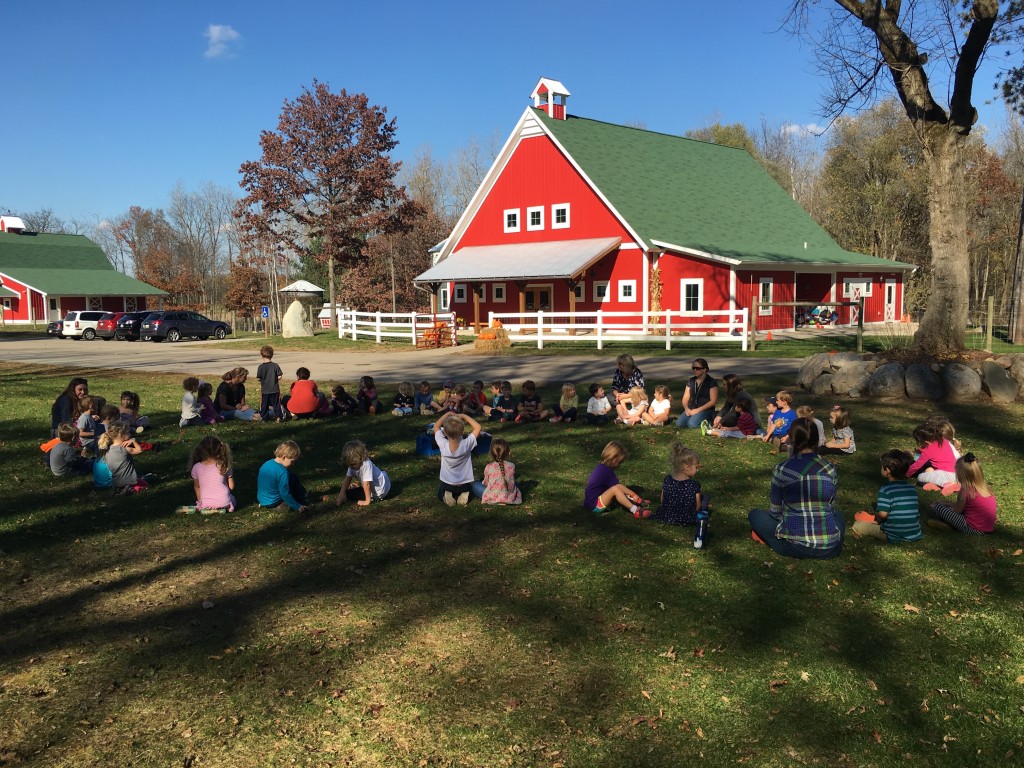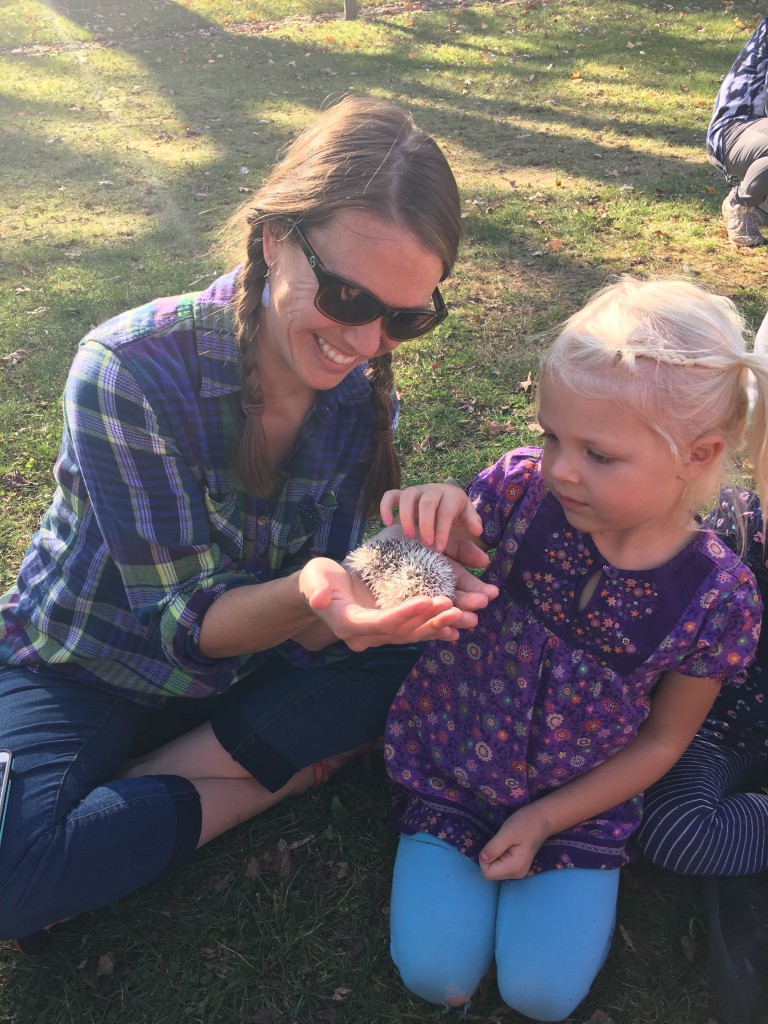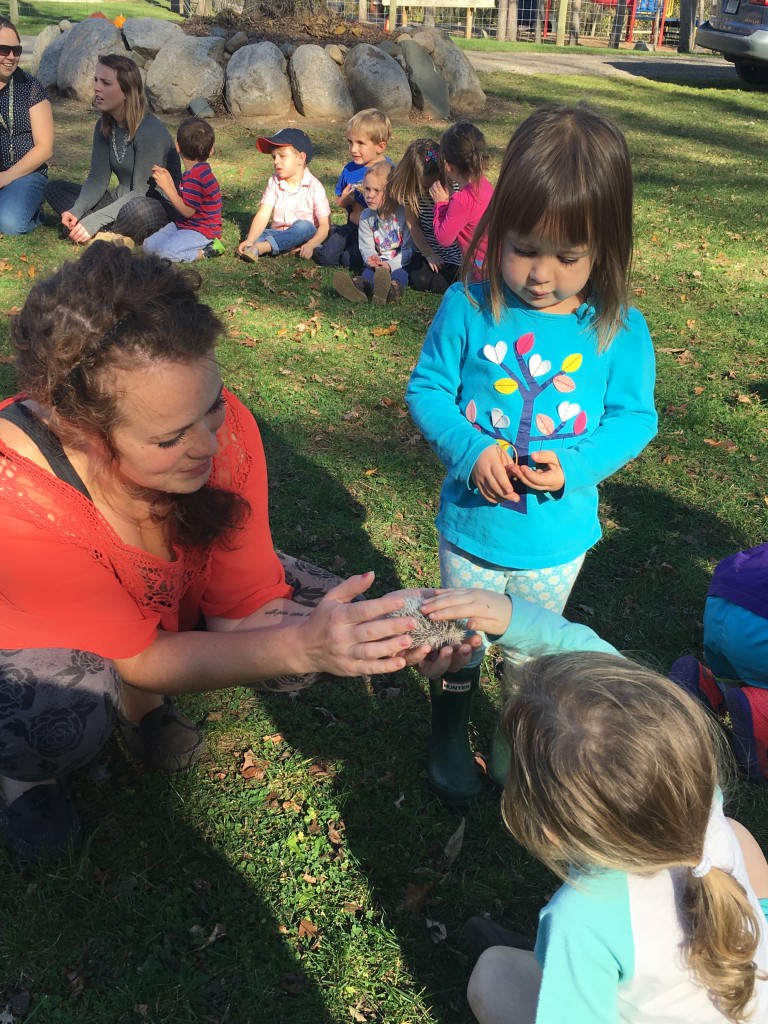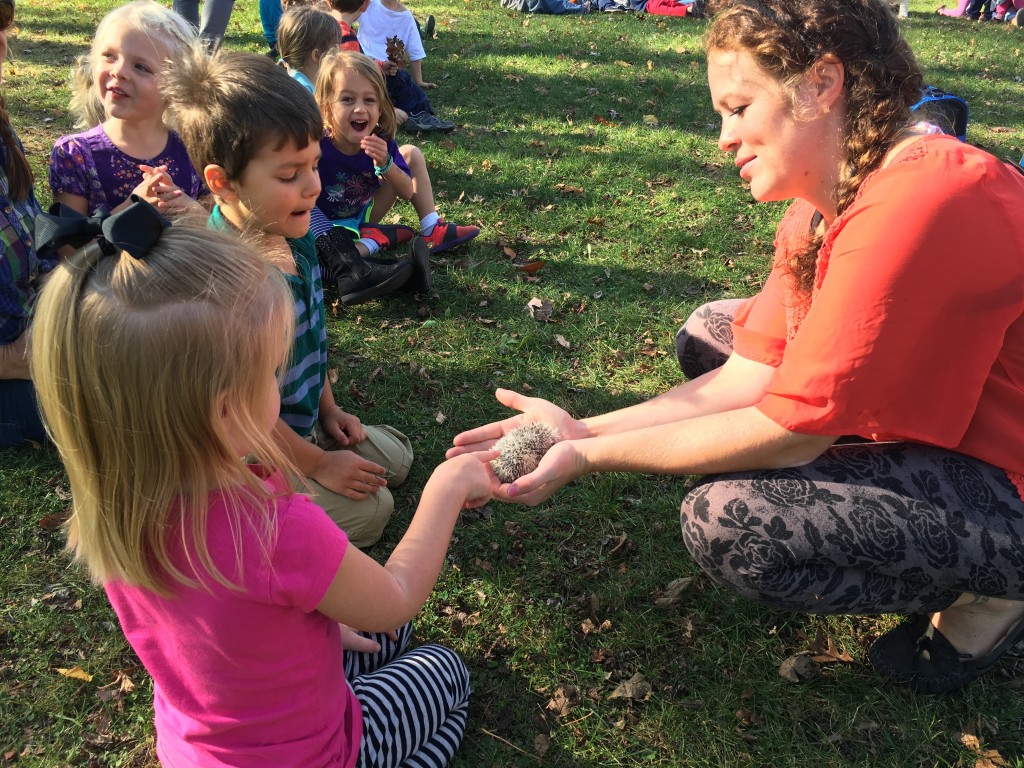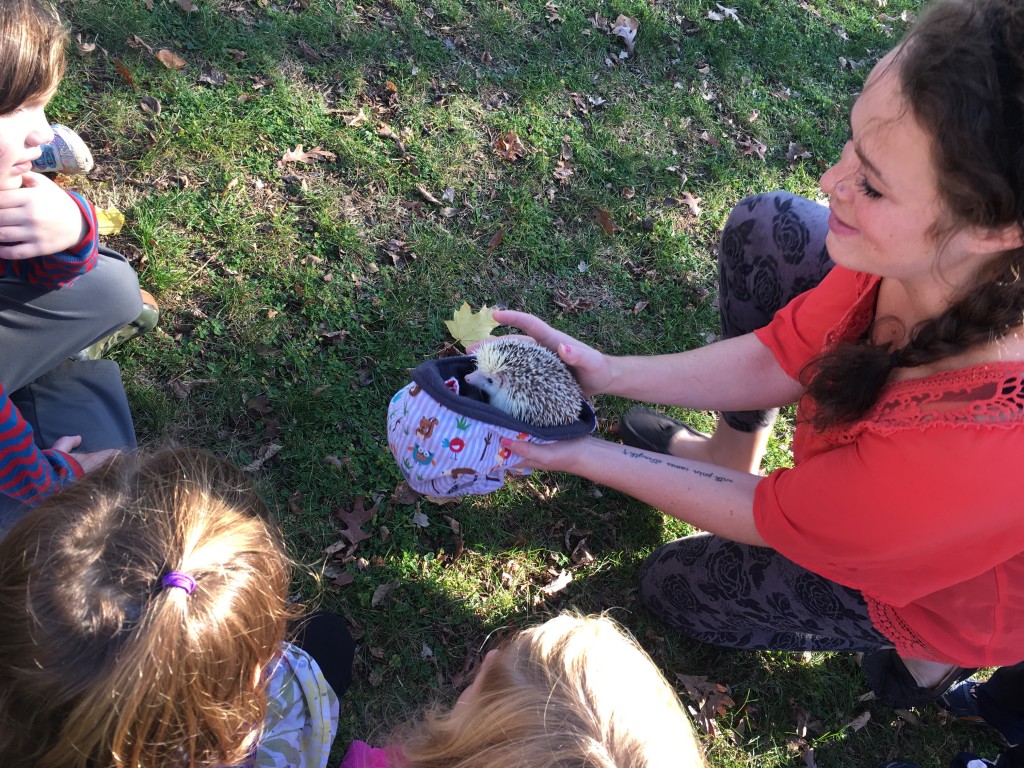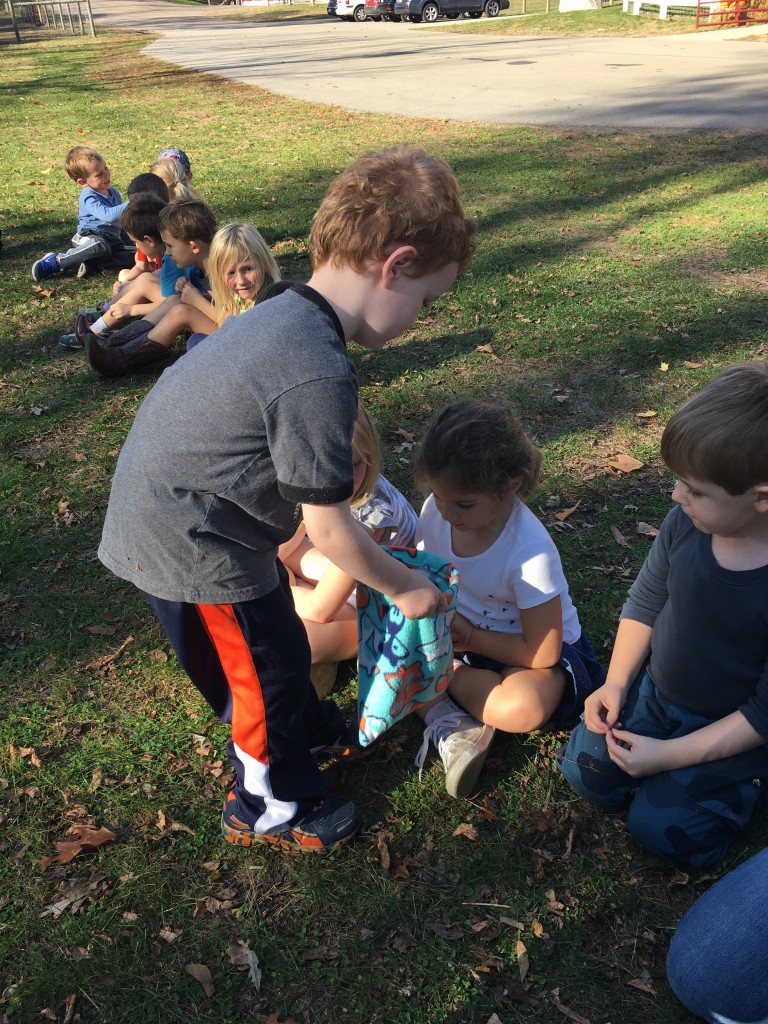 Check out this adorable hedgehog one of our students made when we were working on scissor skills.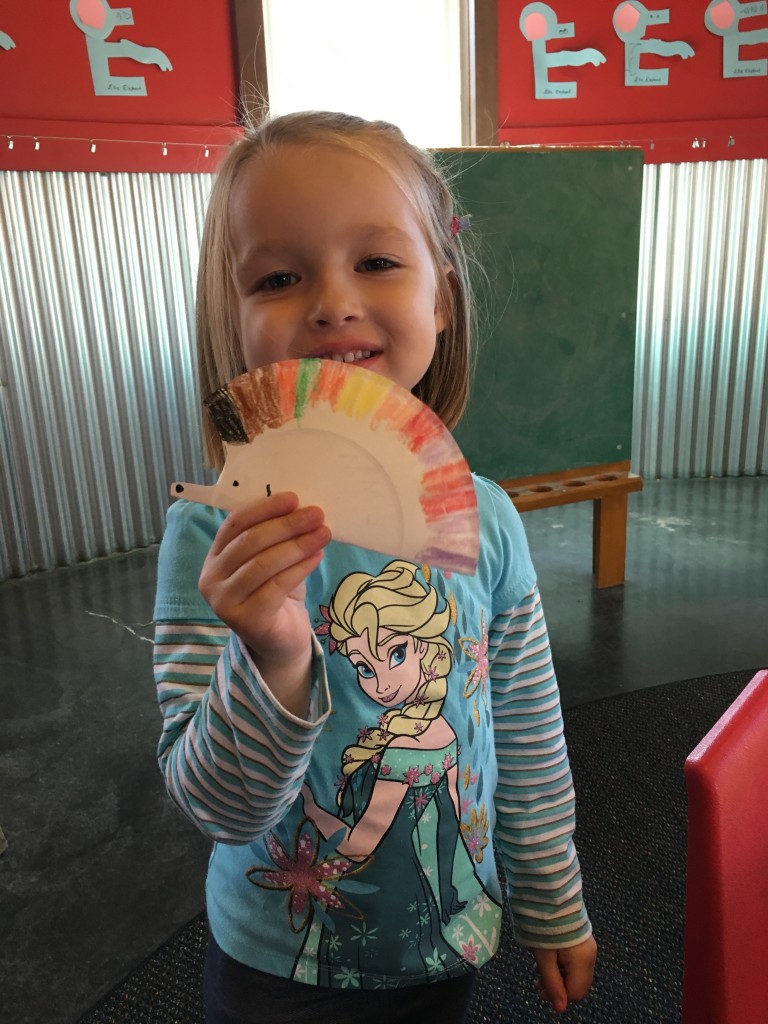 Students took turns doing a pattern on letter G.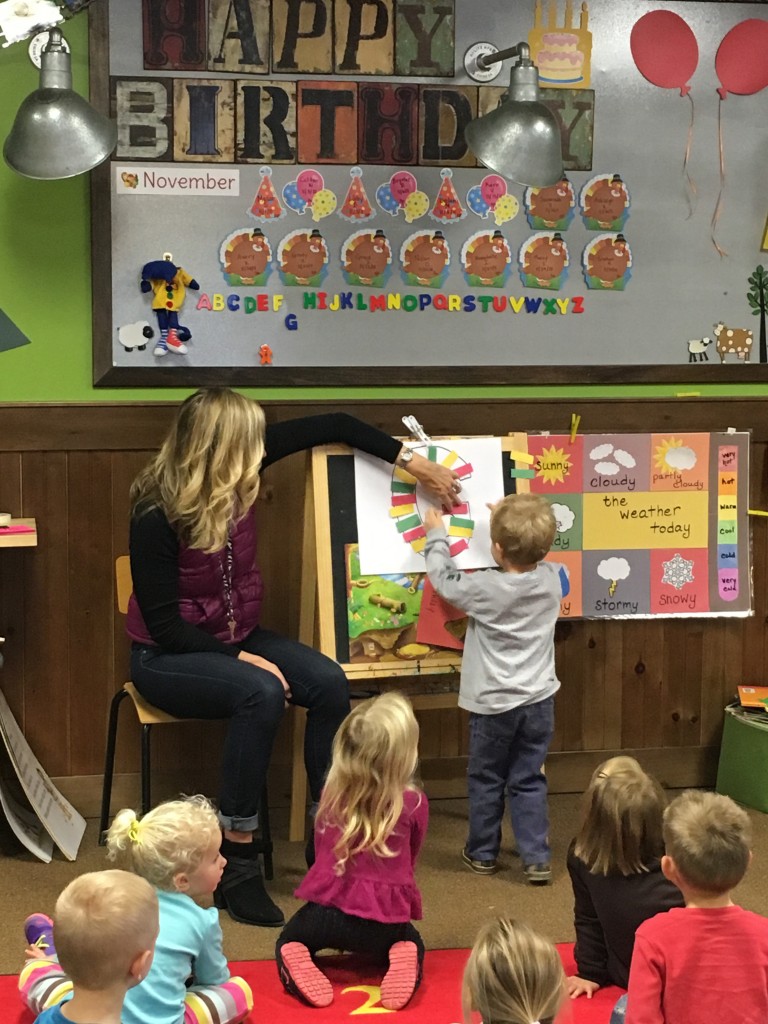 Thanks for checking out our Canterbury Creek Farm School blog.