We are continuing to enjoy fall at farm school.
Included are a few highlights from our Thanksgiving Feasts, a visit from the farrier and a couple of action shots making our bird feeders.
Below the students are preparing the vegetables and table runner for our Thanksgiving Feast.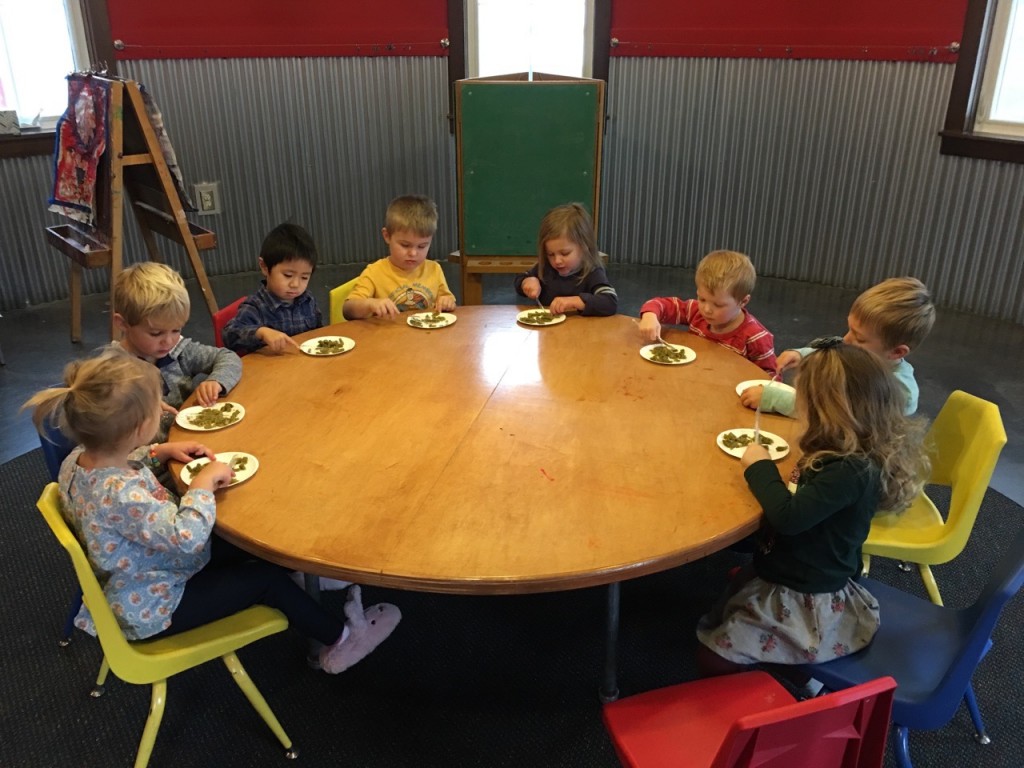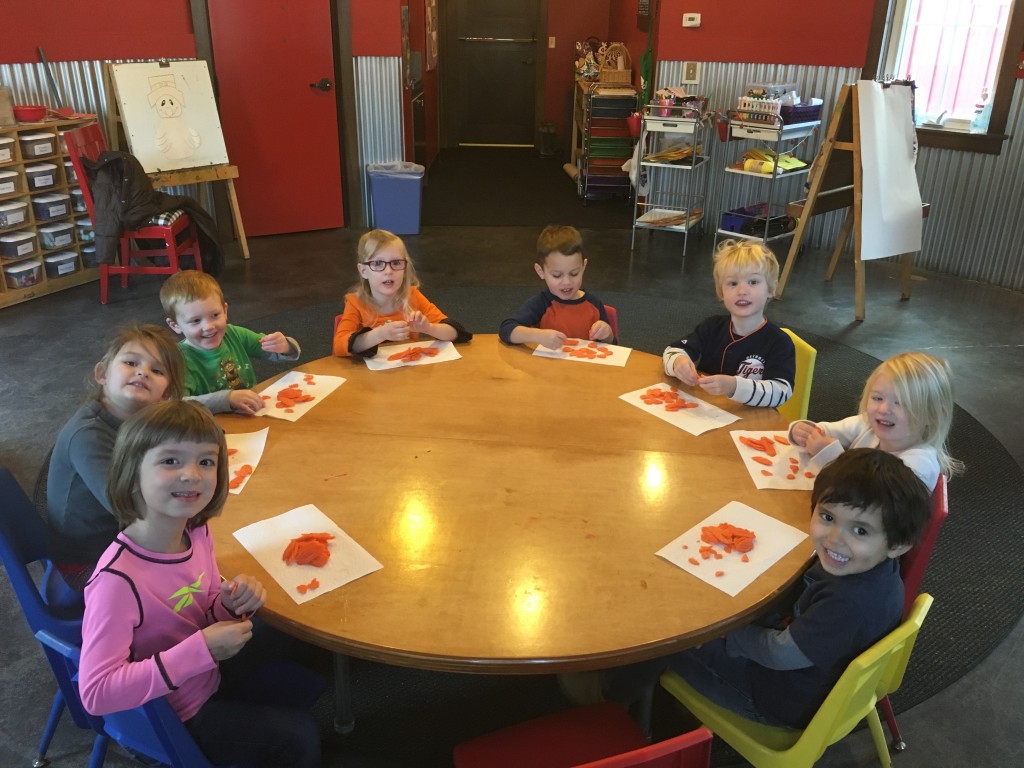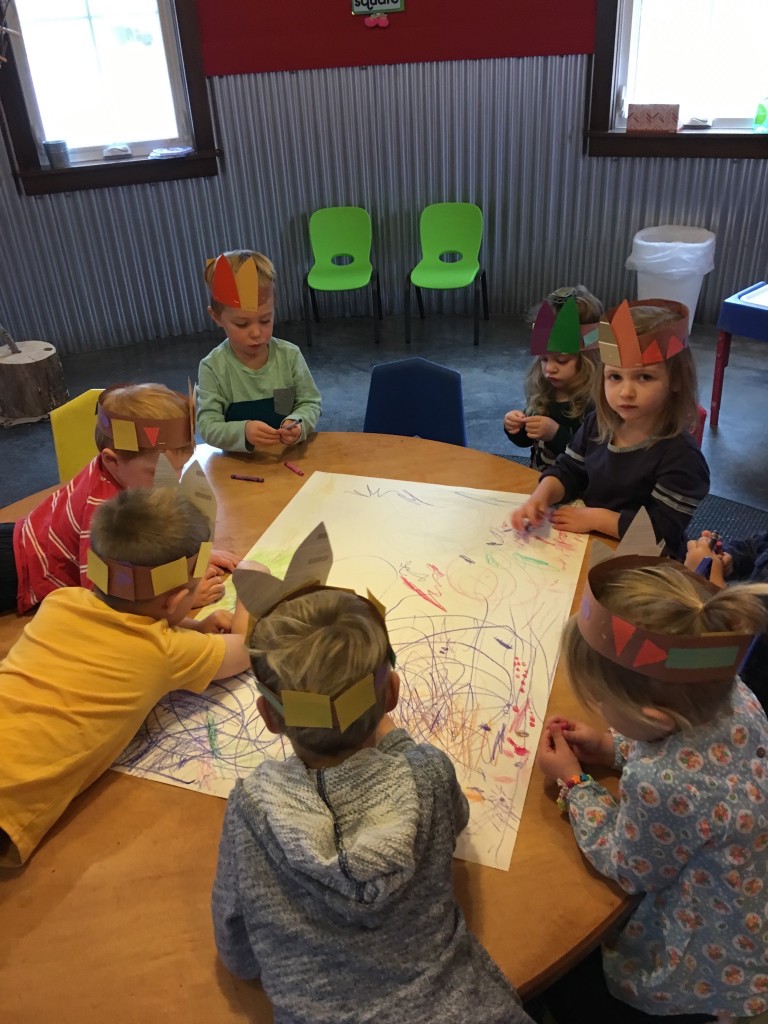 One of our many Canterbury Creek traditions is enjoying a Thanksgiving Feast together at the same table.  It is a special time!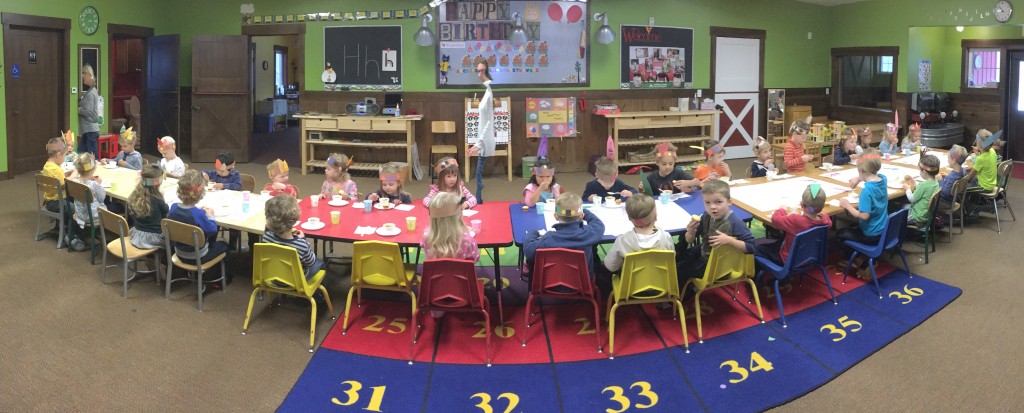 Thank you to all the parents that helped us for the feasts, we couldn't do it without you!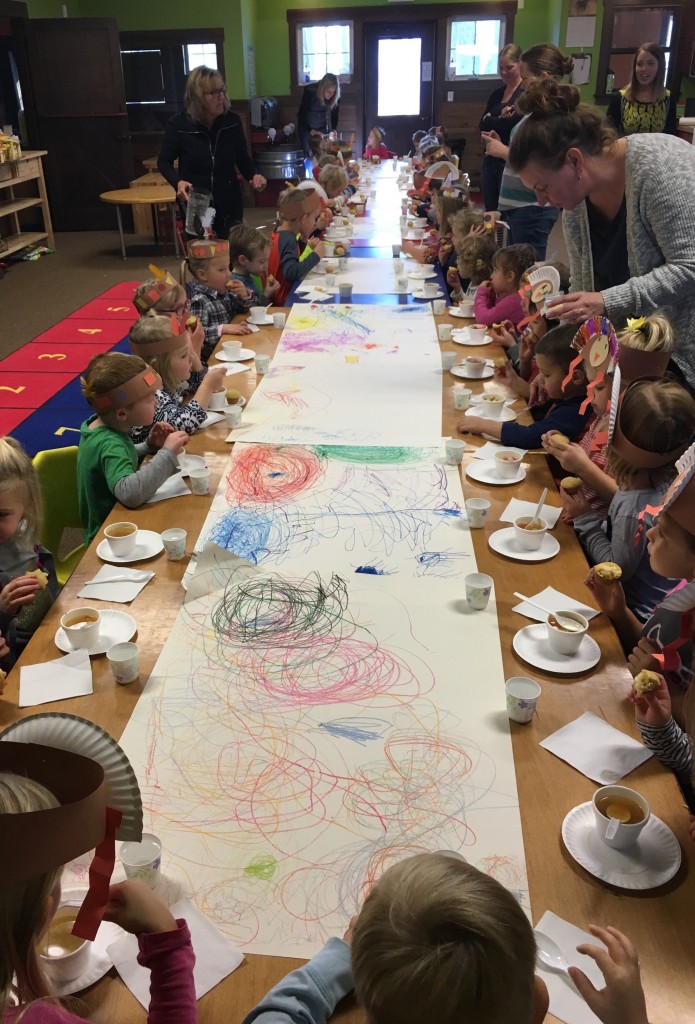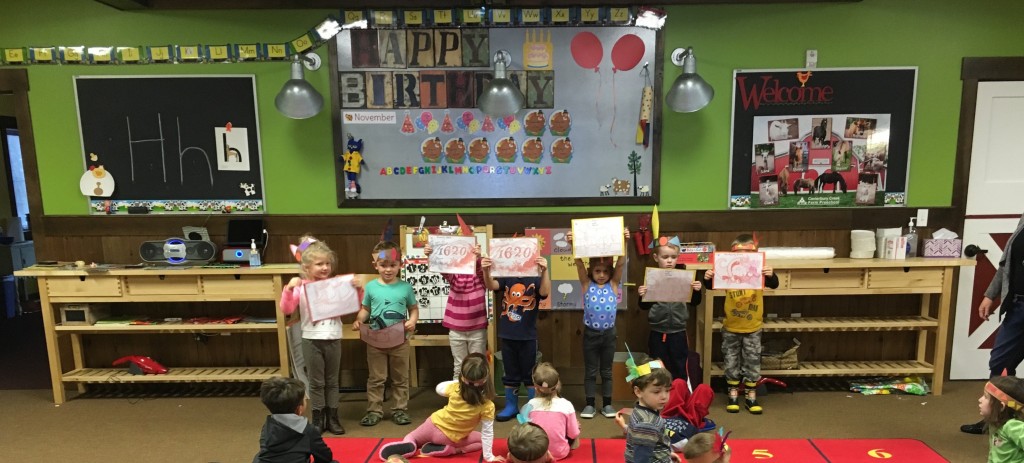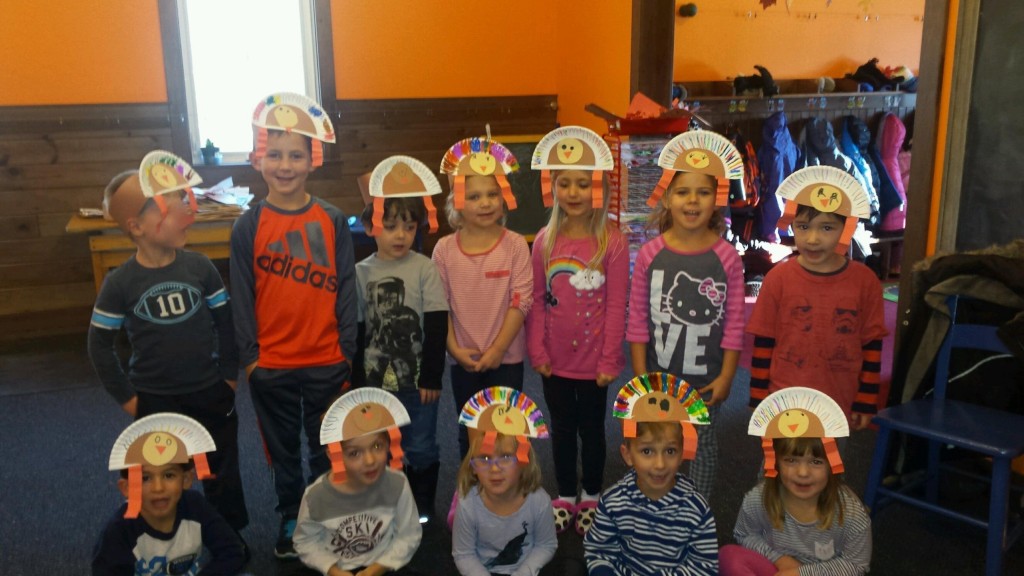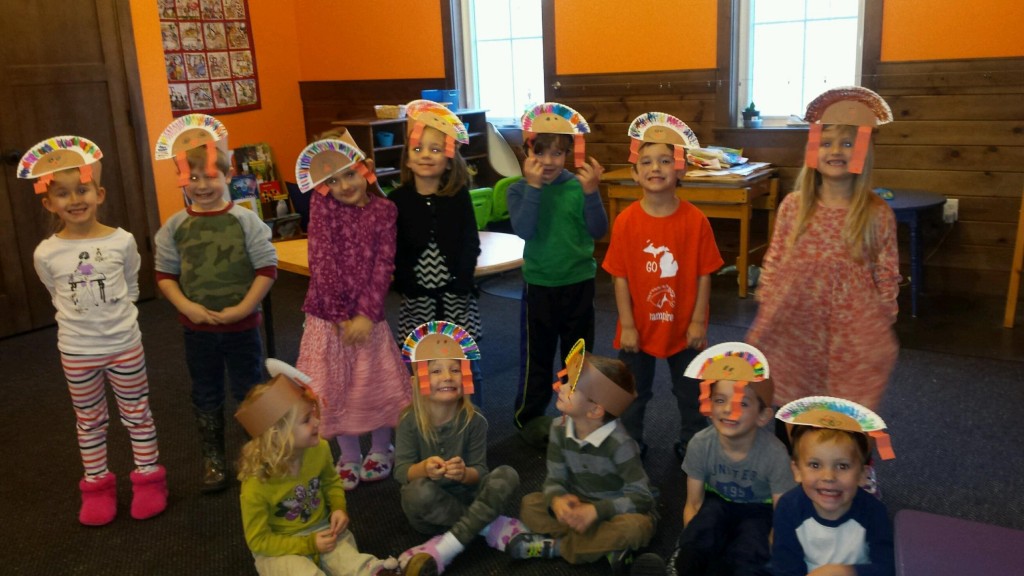 The students made bird feeders so the birds could enjoy a nice Thanksgiving as well.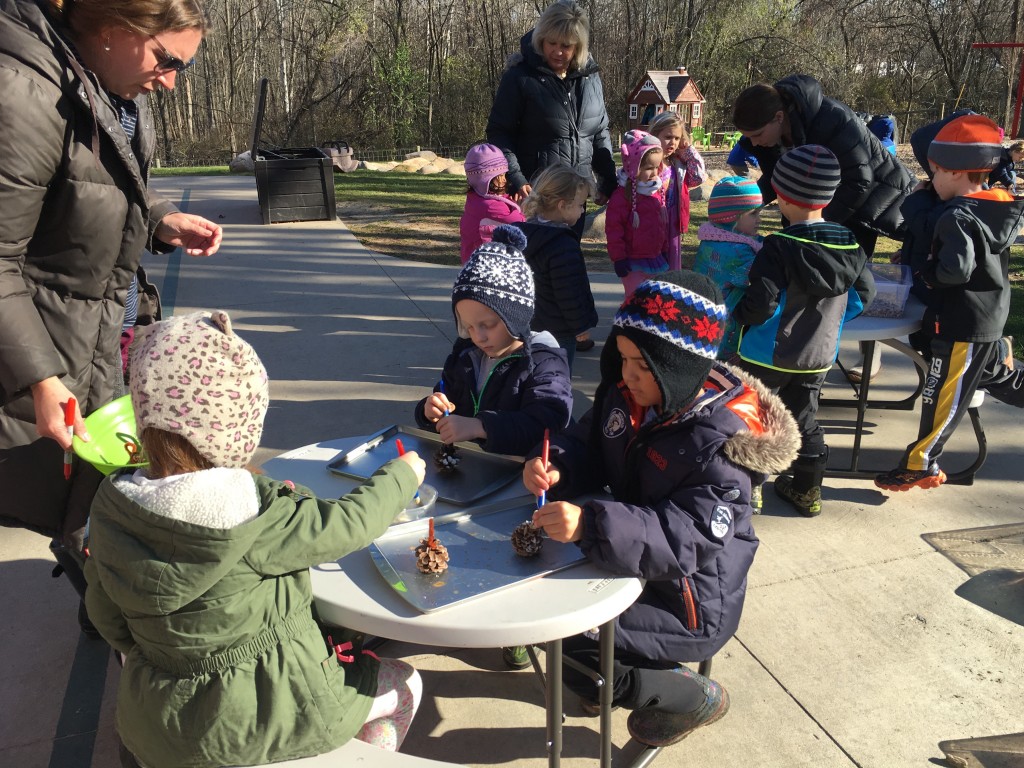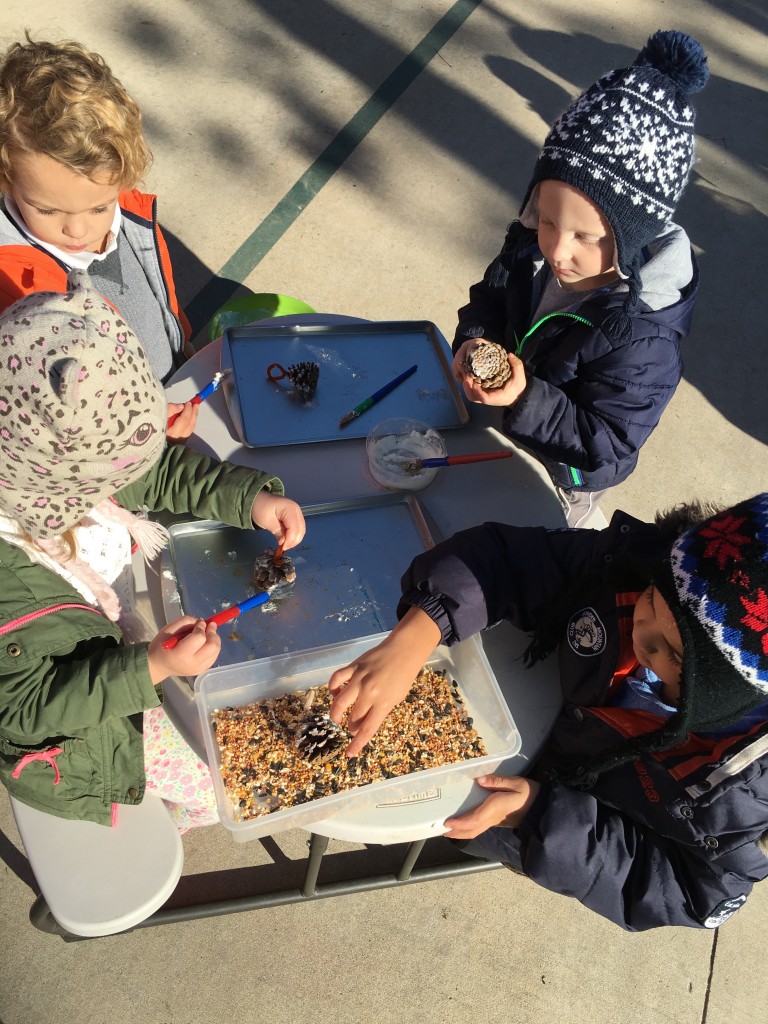 These students were waiting for the birds to eat off of their bird feeder they made.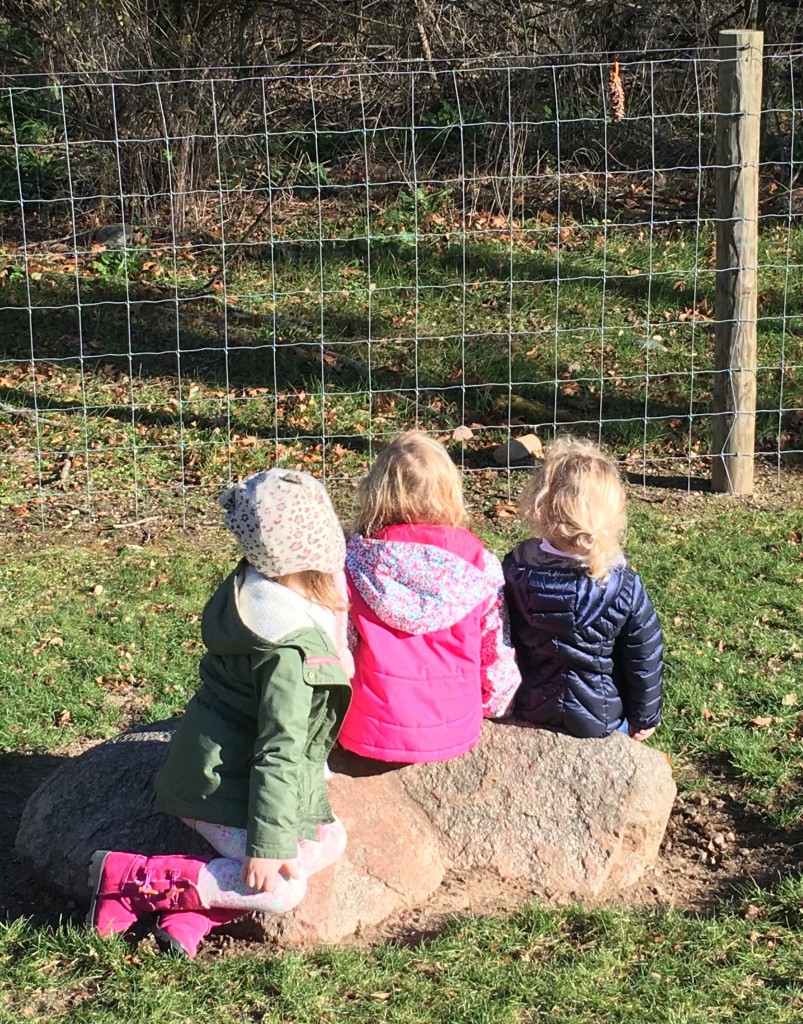 The Young Five's students made bird feeders by stringing cheerios on pipe cleaners, a great fine motor activity.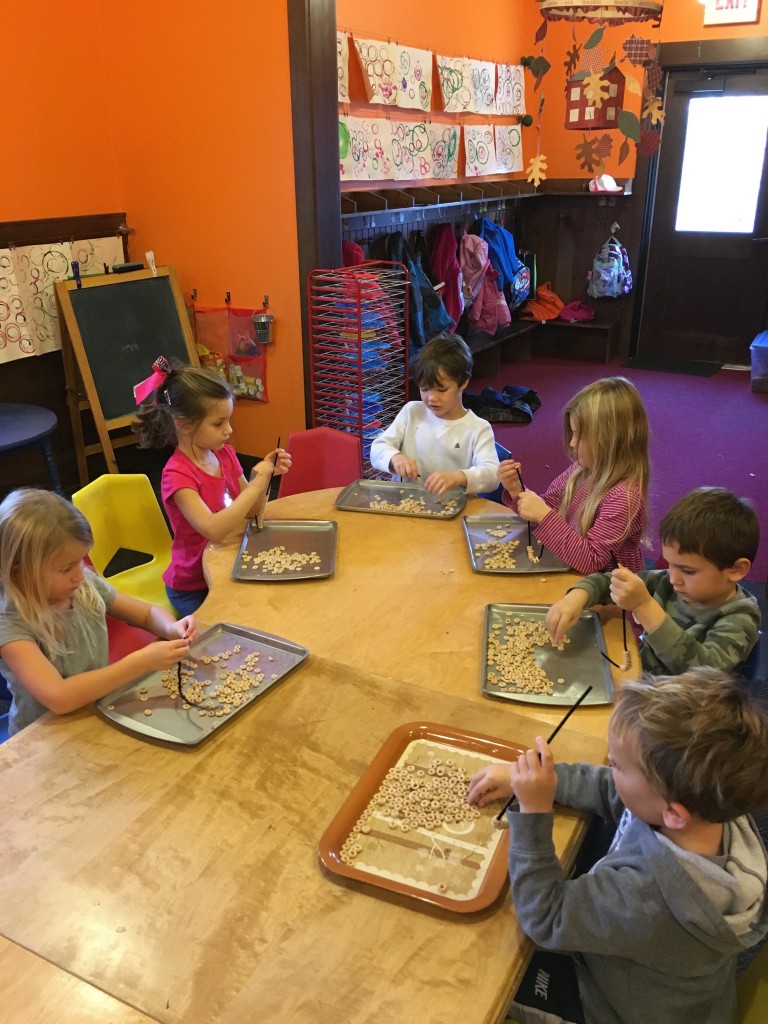 Dusty is nice and cozy in her new winter blanket!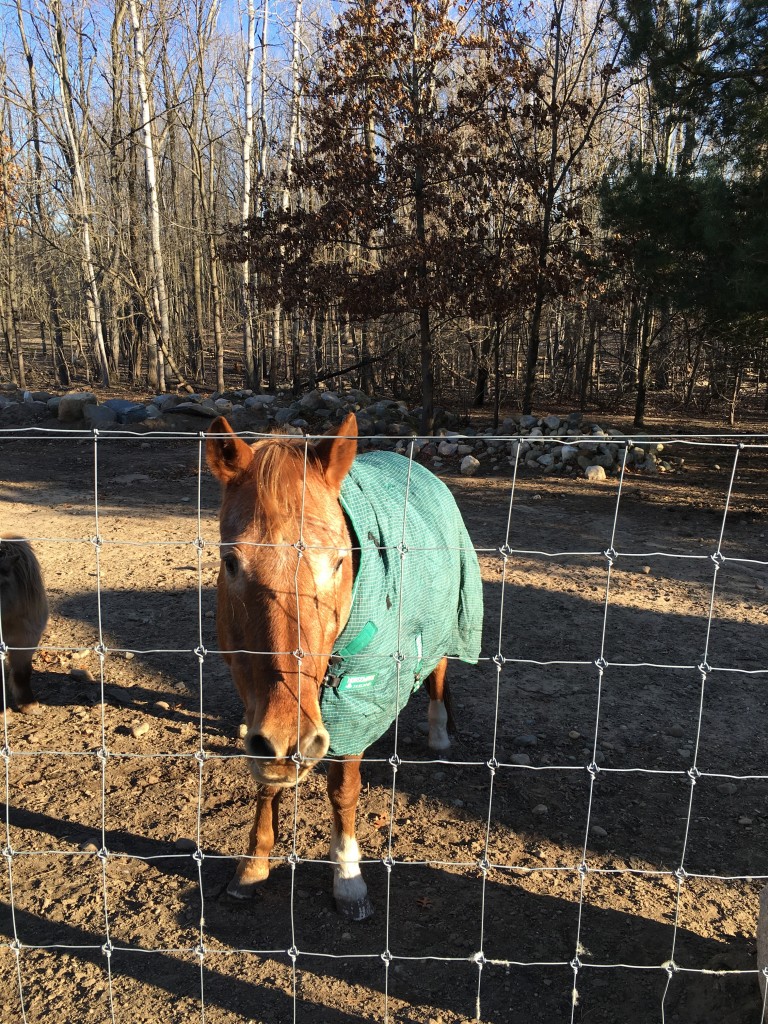 Dusty is getting a pedicure from the farrier, Mr. Zank.
Horses need their hooves trimmed every 8 weeks, just like we need to trim our nails.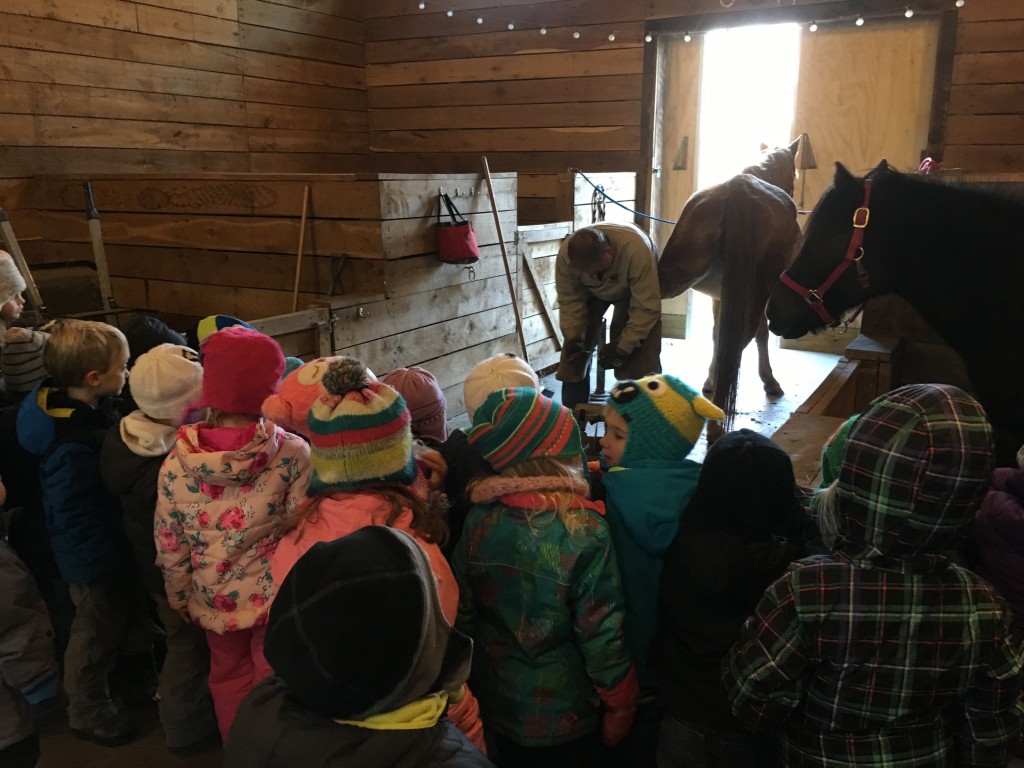 The Young Five's students were pretending to be "Inny Inchworm"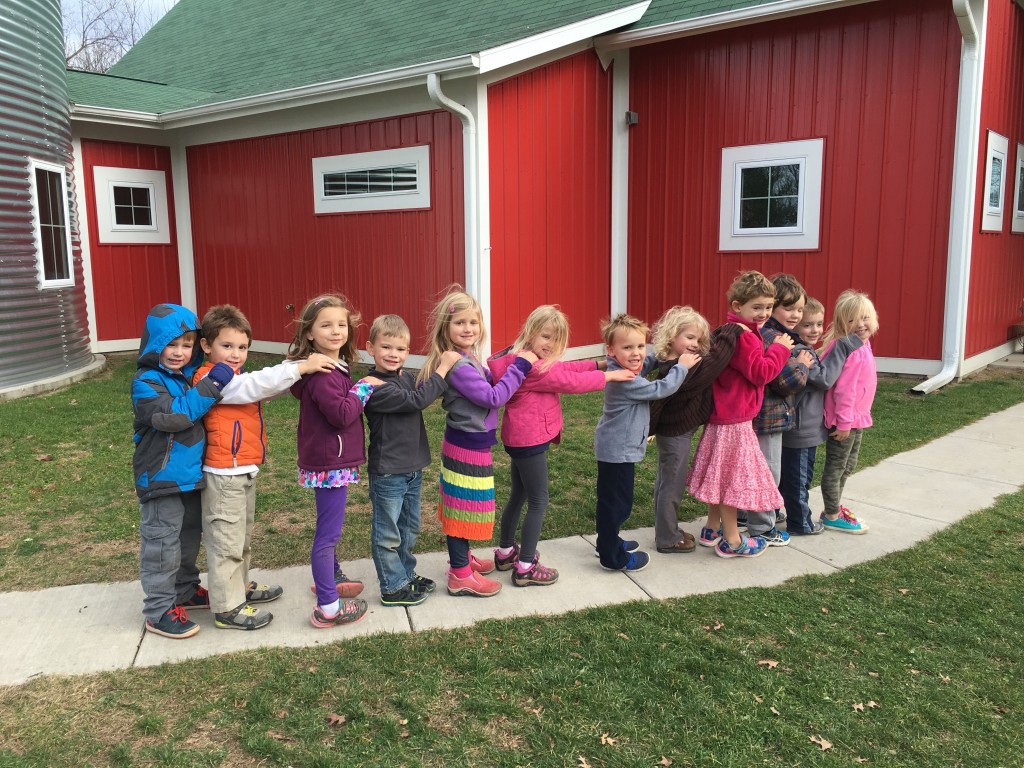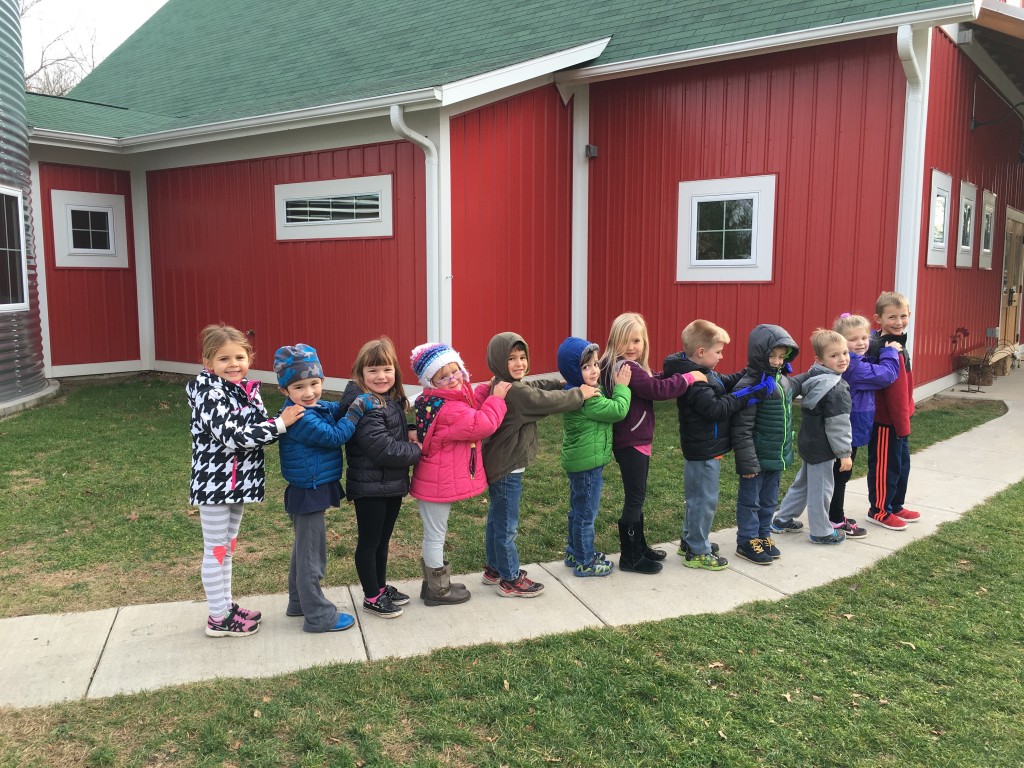 The students were practicing their numbers during snack.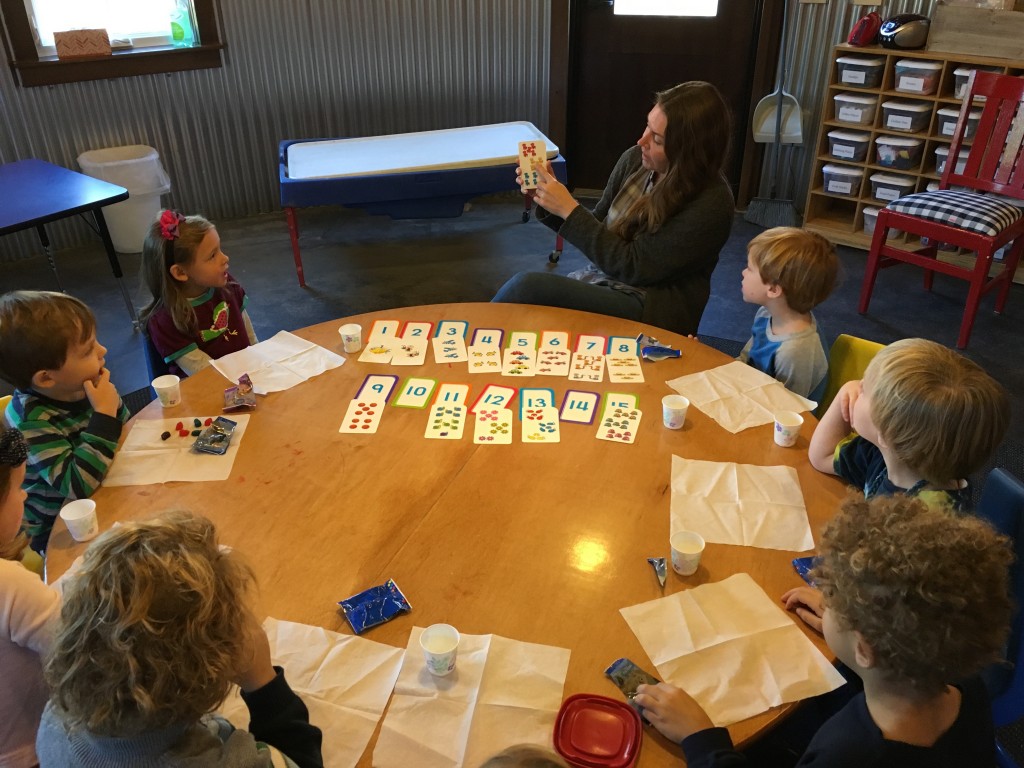 Thanks for checking out our highlights! Have a wonderful Holiday!